What better way can I start today's article than to congratulate all Messi fans for another Ballon d'Or that we added to our collection. I can remember months back when the Euros and Copa were on, I told my friends  "If Portugal or Argentina Wins any of these tournaments, know that either Ronaldo or Messi will win the Ballon d'Or again". When I made that statement, I believed that if any of them is going to win the tournament they are playing, it will be Ronaldo's Portugal.
Robert Lewandowski also deserve it in all honesty, probably if they make it over a 2 year span or just give two awards: 2020 and 2021. But it is what it is!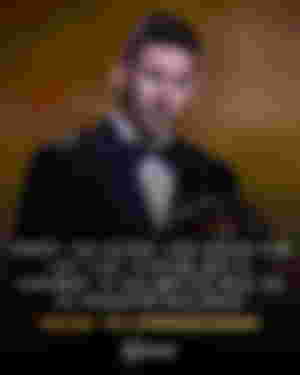 The Argentina team despite the crop of players they haven't been able to lay their hands on silverware. Even when they went close, Chile was a stumbling block. The best way they could have broken the jinx was in the World cup but Germany was also there to stop them. I can remember Messi crying uncontrollably which I must say "Got to me and made me cry". I can remember how he announced his international retirement. How he was mocked, how even his beloved club Barcelona disappointed him.
This brings me to today's topic.
How do winners keep winning? It's because they never give up. What differentiates champions from losers is the never give up spirit they have. No matter the challenges or obstacles they face, they still press on
What I discovered is that the only difference between them are their habits. The losers or should I say non-champions, give up at the first sign of challenges or obstacles. They allow their circumstances to define them. They allow the environment to justify their shortcomings. The Champions, they are different. I love this statement by Stephen Hawking about them, "A winner is someone who recognizes his God-given talents, works hard to develop them into skills, and uses these skills to accomplish his goals." He went on to say, "I seek challenges because that is the only way that I can feel that life is worth living." The desire to succeed drives them forward. This is the never give up spirit they have. No matter the challenges or obstacles they face, they still press on without losing sight of their dreams and goals.
Champions make it here because they never give up on their dreams. They persevere through the hardships they face because they know that if they can't do it, then no one can. Now and then, something gets the best of you, but that is when you need to push harder. It's easy to give up, but it's hard to fight. For every second you do not fight, you are giving up one inch towards your dream. For every day you do not fight, you are giving up 1 month towards your dream. For every year you do not fight, you are giving up 365 days towards your dream. One thing that makes a champion a champion is the fight they have to keep going against all odds. The reason you need to never give up is that it shows others that they can do it. While others may be defeated by life's challenges, champions have the power to overcome them and be a great example to others.
I came across a post on Facebook today that said "I will not give up until I succeed." I am sure you have seen this kind of status on your timeline before, they are the kind of quotes that generate a lot of shares and likes because everyone loves them. So, my friend, you added this quote to your profile, posted it on your timeline and went on your way. Turns out, that was the end of it. You never gave up on the given task or the project you were working on, because like the majority of people, you are weak. Weak people are not willing to do whatever it takes to reach their goals; they rather give up early because the goal seems hard to achieve. And guess what? If something seems hard, you will give up early because simple tasks seem to be easy compared to hard ones. This is how life works, you need to make things look easy or else it will never come true.
 As we love saying here in Nigeria "Na mumu dey give up", which simply means "Only those that are not smart ,gives up"
Thanks for Reading! 🏅💚🥇