Anger is a Killer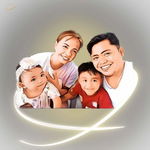 Today is the last day of the month. Some are productive while the others are not effective like me. Many of them who have completely published the whole month but some were not. This is the time for others to check their monthly goals if they have achieved it or not. While others didn't mind it. Great writers like @Talecharm and @Ruffa were able to write and publish an article daily and consistently. While others have missed more days to post an article and failed to read and interact with some friends. But I am certain that we're still hoping for positive and be productive for the next month to come. Tomorrow is the 1st day of June. Hoping that what we failed to do this month will never be the same for this coming more months.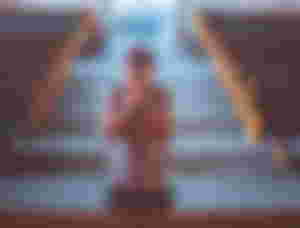 My next article is somewhat an emotional topic since I choose to write an article which gives us a lesson on anger. I know all of us have experienced to get angry with someone who hurts us through words and actions.
Anger. It is one emotion that readily surfaces when we are confronted with frustration, irritation, or criticism. This very same emotion is also on of the hardest to hold back. When anger becomes full-blown rage, it clouds our minds and our judgment, causing us to be irrational at times.
Thankfully, God teaches us a lesson about anger. He doesn't want us to stay angry, which is why He said to us: "Therefore, if you bring your gift to the altar, and there recall that your brother has anything against you, leave your gift there at the altar, go first and be reconciled with your brother, and then come and offer your gift."
In other Bible Teaching, Jesus teaches us about the lesson on Anger. He wants us to avoid this feeling towards other people because it would result to revenge and even to kill anybody. Because of anger, many relationships have broken and many lives were gone. It is the anger that makes our hearts and minds are closed to listen others'emotions and feelings. In addition, Jesus wants to emphasize that anger is the begining of killing and He doesn't want us to violate His commands on Thou shall not kill.
Many people would say that it's not easy to forgive someone. It is hard to say sorry to someone else if it is not our fault. It is even difficult to love our enemies if they don't know to be humble themselves and learn to accept their faults. Anger is a killer. It could be you will be killed by the stress because of anger or you will kill someone. Hold on and learn to control our temper. Ask for their forgiveness to God. Don't let our pride that ruins our lives and even destroys our reputation.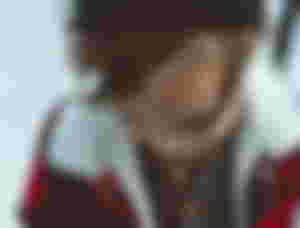 It is through humility that we can overcome anger. A humble person will have no problem reconciling with another even if the fault is not his. In the Cross of Jesus, we see a supreme example of love and overcoming rage. He could have cursed at everyone then but He did not. God humbled Himself for us. We must do the same.
_________________
Thank you so much for being with me. I am hoping that you will remember this article in times of your darkness and problem.
I am also grateful to @Bloghound for her sponsor renewal.
Thank you so much also to all my sponsors who stayed always on my sponsor's block. I am thankful if you want to be in the sponsors list.
God bless... Keep safe everyone 😁
Sponsors of Hanhan.430cas