Went To Korean Grocery and now Singing along!
Hello to my passionate writers of this awesome site!! How's your Saturday? Mine went fine and I woke up late. I was startled again when I woke up because I got a message and a call from my sister. My phone is on silent mode but I woke up for that message. Maybe the angels are the ones that woke me up!
My sister was asking me if we were still going to a Korean store near Glorietta, Makati City. I saw this Korean store called King Sejong Mart before (but I am not sure about the exact name and I failed to take a photo of the store) but I failed to visit it. I shared that information to my sister and she is quite interested of what's in the store. I told her last night that we can visit the store before I get to work. And that happens, that is the reason I startled in bed this morning.
I prepared myself to bath but it tooke an hour or more to get out of the house because my dog Unnie was being demanding of attention. She doesn't want me to go if my mother is still out of the house (she bought me food). After more than hour I went to that Korean store.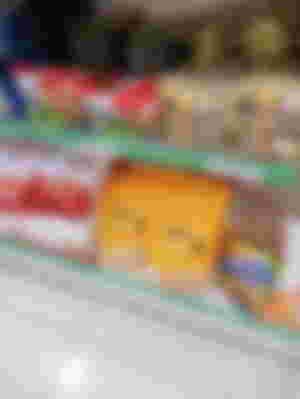 These are the first thing I saw. These goods are the ones I saw in Korean dramas I'm watching. Ewn without sufficient budget I bought some.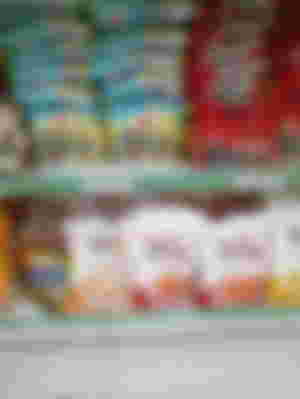 Above are Ramens and teokbokki. There are lots of products from ramen, to tea, to kimichi, sausages, richam (Korean spam) and I also saw some BTS merchandise like Xylitol and lemonade. It cost a lot because the face of BTS members are there. It costs PHP 550 for these candies.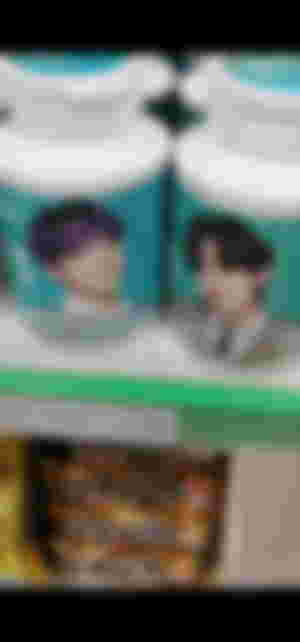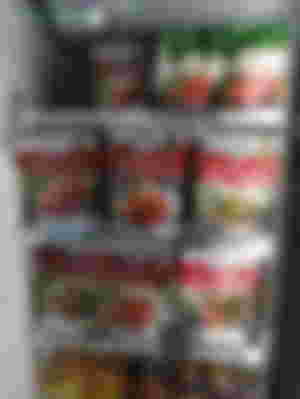 My sister bought candies for her son. Above are cooked food already that you need to preheat to eat. There are lots actually that I failed to capture.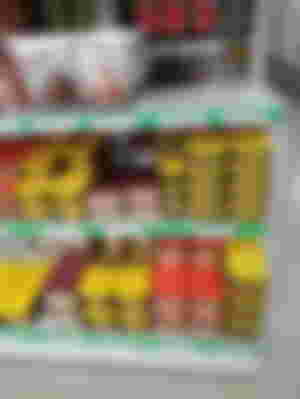 I don't know what to buy to be honest. I realize I need to search for best Korean snacks and food before I buy it, so that my money will not go to waste. We bought seaweed too and mushroom.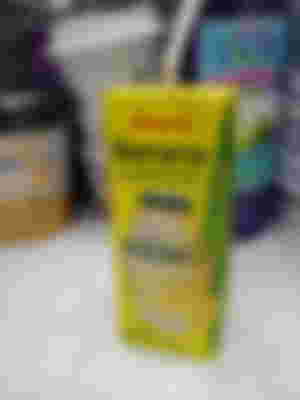 Of course I didn't failed to buy Banana Milk. Jungkook of BTS is inlove with the taste. I drink it at the office and it taste like banana with milk lol. I though there is something special to it, but nope. Natatabangan pa nga ako!! It cost 40 pesos or less than a dollar.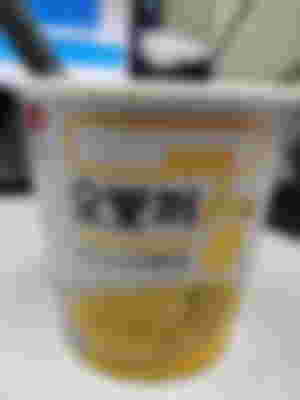 Then I tasted this Yopokki. It seems as it is a brand name for Teokbokki or toppoki I pre-heat it at work and it was 5 mins already but it is still hard.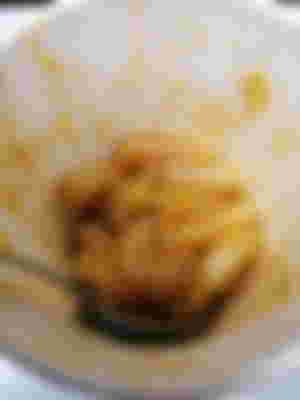 When you open the lid, toppoki rice cake is there and a powder to mix as sauce. I preheat it and it looks like the one in the picture. For 100 pesos or 2 dollars, that is the product inside it. When I tasted, oh my, it is not chewable. It is so hard to chew, hahaha. I wonder why Koreans love it when it is hard to chew, or maybe I made a mistake during pre-heating. Nit that I dislike it all over, but I'm expecting that it taste like cheesy macaroni. I thought the white ones are the noodles, but it is a rice cake. I love the sauce, it is a golden onion butter flavor. I finished it after an hour and I felt full.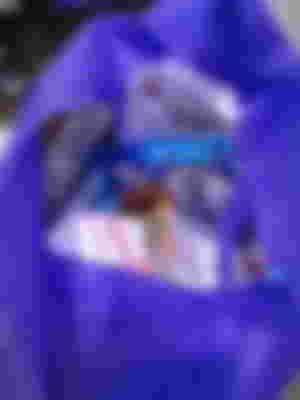 These are the times we bought and goodluck to these products because we only bought it out of curiosity and excitement.
Right now, I am just winding out. I am happy for purchasing Spotify because there are lots of songs. As I keep on clicking and searching for songs (all the songs I love are there) I discover that when you play a specific songs, there is a lyrics already!!
While visiting Noise earlier, that is what I discover, so I sing a long. I am listening to old love songs because I want to relax my mind and I saw some lyrics. Too much heaven is a song from the Beegees. When I was young I thought they are girls because of their high falsetto sound of voice, but my parents said that they are big men with beard. It's kind of weird that their voice sounds like that. Well I love this song because it is always playing in my favorite Radio stations in the Philippines. I am a fan of Mellow Touch 94.7 and Easy Rock (which was WRock 96.3 before). They play old songs. It is not my era though but I love old songs.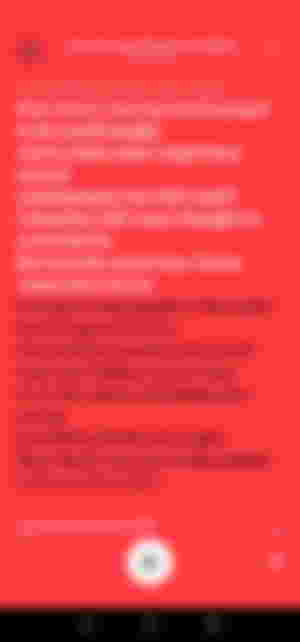 This one is my fave too. I think it was a themesong of an indie movie Kita Kita. The song was revived and made a different version. I love this version by Air Supply. I love Air Supply. My learned about them by my parents. They always sing it in videoke.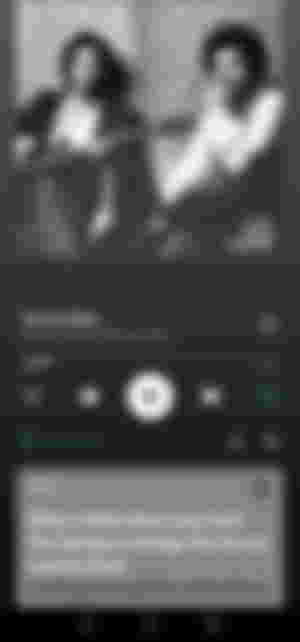 This one is my favorite too by Stanley Clark and George Duke. I love this tandem and they created lots of love songs. Their voice an sthe rhythm of their songs really relaxes me.
Right now the music that is playing is Overjoyed by Steve Wonder. He is the blind singer that loves to move around when playing the piano. When I was young I kept on laughing at him because he has long hair and was braided and he kept in moving like he has physical disabilities but my father said that, that is his way of entertaining and enjoyjng his music, so I stop laughing.
It is a great feeling to sing along. It's been a long time that I am singing old English songs as I am always listening to Korean Songs and rapping along! Now I felt relax while finishing this article, but still I am singing along.
This ends my story for today. Saturday is relaxing to me and I wish most of the days too. I hope July is our month when it comes to earnings. Goodluck to all of us.
Images are all mine