Can I write this in here?
Hello everyone. I am not really in my normal self right now but since I need to let go of this negative feeling I decided to write in here. It is okay if you don't want to read it, I will just continue posting this draft because I need to let go of this emotions right now. It is hard when you are sad and kind of depress and you don't have a strong wall to lean on because most of the people who knows how you feel are struggling the same as yours. You don't have any idea how this hurts. I need to stop from time to time to wipe out my tears. My tears are flooding and out of control.
This Is the story. Last night, BTS had a dinner. It was a simple one. Because they are celebrating their anniversary which they called Festa, lots of Army (BTS fans) are anticipating a funny and non scripted dinner, just like their old festa. I watched it. I prepared a meal for myself just to be able to go with the dinner they are doing. It is a pre-recorded dinner actually and I assumed it was recorded during the last days of May, or before Jungkook flew to New York to DC.
At first it was fun, you know the typically boys or men that we used to know that are naturally funny. The dinner, as advised has no script, means everything that will come out of their mouth came from them. They will be transparent of what they feel. In the middle of the video, the atmosphere changes. I have a high instinct when it comes to that. I knew already if something is not good. I saw the expressions and emotions they were hiding. I knew there is something wrong.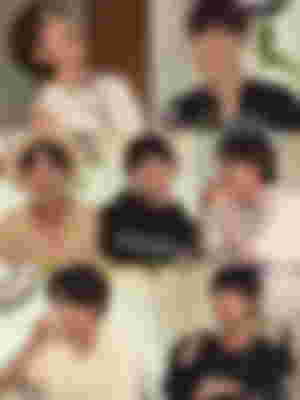 My instinct is right. Before it ends, BTS announced that they will take a break from doing group activities and might be focusing on solo albums. I learned that Jhope will be going to Lollapalooza in July and now it is made clear that he will be the first from BTS who will be having solo stint. One by one, the group addressed it. It was something deep, I felt it dig deeper on me when the youngest, Jungkook, said that they want the blessing of army to start their decision of having solo act as their new priorities.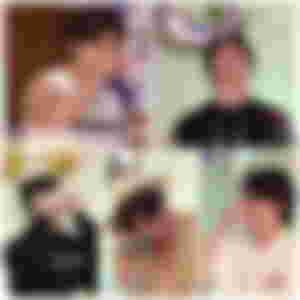 Then Namjoon, or Rap Monster, the leader if BTS said that he doesn't know himself anymore. He is kind of having thoughts that he is losing himself. I can feel how burnout they are. Namjoon cried. It hurts to see the leader cried. They are tired. If their busy schedule will continue, for sure they will explode. I can feel that they sometimes not feeling the passion in their heart anymore because they are too busy to fulfill their schedule. They are like machine now.
I am sad able to watch them telling how they really feel, that they are now tired and want to rest for a while. I was crying while they are crying because I feel sorry for them, I thought they are happy, I thought they are enjoying what they have. I realized they are just human beings at all and it is hurting me now.
The word "hiatus" came out, I think it came from the translation from Suga's message. That hiatus word last night cuts me like a knife. It is because I am not use to seeing them as solo. I love to see them as group. BTS is consist of 7 passionate, and talented men. Now they will take a break for them and even if it is not happening, I miss them already.
I don't want to be selfish. I understand. I want them to take a break too. I want them to experience what they plan to experience, my point is, it is sad. I am just their Army. I cannot argue with what they feel. I can only say my blessing. I can only wish them the best.
I was a silent Army, until I came out. BTS is my outlet. Their songs, it was made for me. I know it was made for me because I'm happy whenever I listen to it. I am not a Korean, but most of their songs, I can sing it in Korean and with all my heart, even the rap part.
I can seriously say that their existence made me hopeful. I always look forward for something new about them. I am happy for their achievements. I can feel, my way of supporting them is part of their success. I am part of them and they are part of me. I believe we are one. I am you and you are me, as they use to tell us Army.
Their songs, the message, the rhythm and genre, resonates in me. Their back story, their hardship, their challenges and struggles are the reason why I stick to them. They really had a difficult start but they used it to make be who they are today. They are the only Kpop Idol I Stan.
Personally, I find happiness in them. The sound of my laugh changes because they are natural comedian. I watched their content and it is like a breathe of fresh air to me. It reset and refreshes me and I can move forward to what I have to do next. I have my own battles in life but when I found them, the battles might be massive and very difficult but I choose to face it, rather than avoid it. Later on I will realize I really changed and BTS is one of the reason I get improved and happy.
Now seeing them, not as group, for the meantime, still hurts. I validate what I feel. It is kind of depressing but for sure I can cope up and move forward, I am just not sure when. I am sad. I am really hurting. I cried almost 5 hours straight last night. I was thinking, is this part of festa, are they doing a prank, I hope it is just a prank. Are we get clowned again? But nope, it is true. It is not a dream, not a drill, it is true.
At past two in the morning Hybe, BTS label made a statement that their is just a misunderstanding and BTS is not on hiatus. They still be working as a group but with additional work and these are solo activities and solo album. I think, they were alarmed by the reactions of Army, everyone went to social media to share their grief. When they found out about Hybe's statement some got a relief and some got mad. I felt I was cloned, again.
Yet, I am still feeling there will be a final announcement and they will still taking a break. Plus, the idea of enlistment stills on my mind. I think Jin will enter the military this year and then Suga will be the next. I strongly belive this is about the military enlistment.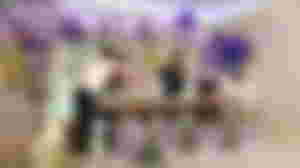 Whatever it is, I will hold on to the message they left for us, that they will be reunited as a group in the future. Right now, I need to go to process of acceptance and support myself. The best is yet to come for both BTS and Army. I will pray for them, I will support them and I hope they able to find themselves again and be their best self very soon.
If you able to read this last part, I am so thankful that you finish reading it. It will mean so much to me. Please no judgement me. I can't take people judging what I feel about BTS decision. I am might be over reacting but I love BTS and they are part of my life whatever happens. Apobangpo!! Army Forever, Bangtan Forever.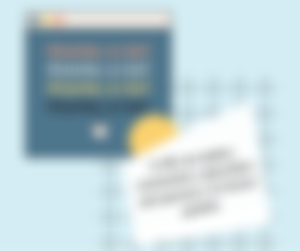 Images comes from random Twitter posts if Army.