I have been seeing a lot of Slam-books on this topic here on read.cash but I have been hesitant to write on the topic. Not because I didn't want to but because I didn't know how to.
How can I tell anyone about myself when I am still searching for the answer? The irony of this is I am the one person who should know ME for who I am before anyone else, and that includes my parent.
I have had hectic days recently so it has been a hustle keeping up with all the amazing articles here, exams are close, preparation is at the peak, the stress is on but the show must go on. One article daily is the goal, I don't intend to falter. Even though I might not be able to read all the amazing articles I do try to keep up.
Do check out my sponsors 
Last night, after my prep routine, I decided to check my notifications, took me 2 hours to try to catch up but still couldn't but I did get the chance to read and react to some amazing articles, one of which was Art of knowing yourself written by @Theblackdoll. This gave me the push I needed to write on the topic "who am I?"
"My body, My name, My house, My money"
Try saying this out loud and ask yourself who "My" is.
It sounded really weird to me at first because it made me feel like a stranger in my body but then I understood, who I am is more than just this body I currently have, or the name I currently own, or the money I currently have.
Here are some things about this young boy
Before you judge me you need to know the story behind this. It all started with vengeance. Vengeance isn't necessarily a bad thing, it depends on how to channel it.
I was not always a bright kid, my primary school wasn't really developed, and by the time I graduated to high school we were only 5 in class, the teaching environment was not excellent but with just enough push I was able to pass the common entrance to get into High School. This made my parents really happy and I was happy too. Being the firstborn, there is always a need to be an example to your siblings. I moved from a school where I was a local champion to where I met other champions from different parts of the country (it was a Unity School).
I was determined to prove myself to be the best but when classes started I knew I couldn't keep up. I had 2 friends then and they were really supportive...until they discovered I was no longer good enough to be their friend. You see, they were really intelligent and I was not even close enough to compete with them.
At the end of each term, the best five in each class would be called out to receive a price and a handshake with the principal. They were both called and I wasn't. Slowly they started to drift away from me, I didn't know why until I heard them telling their new set of friends that I was a blockhead. They didn't realize I had heard them. That day I was filled with so much anger, my mother noticed this, and I told her, she then pointed me in the right direction.
Anger can be a force for good or evil depending on the direction you channel it.
"You have to be better than them academically if you want them to respect you"
The intention was to make me better academically but I became that boy you would consider a book worm. This had its advantages, I became better than them and I earned their respect again but the downside to this was it did hurt my chances with girls.
I never really did understand girls, they want guys who are good, but go after bad boys and end up hurting themselves in the process.
I became very competitive academically, although as I got older I learned how to balance everything (Academics + Socialization).
I often hear people say "Do not let people's opinion about you change who you are", this is true but you also have to be open-minded to positive criticism, it could help guide you on your path to personal growth.
I have gotten so used to keeping my feelings hidden that I have forgotten how to express them. Thanks to my dad.
"Tears are for the weak" he would often say when he scolded us for doing something wrong.
It made me strong, maybe too strong, I'm not easy to break, even after I suffered my first heartbreak I still didn't break a tear. I kept it all in and it kept building up and hurting till it didn't hurt anymore, then I found love again and the pain completely faded away.
I know it's good to cry, but I just can't, not in a really long time. The last time I cried was after Grand-Ma died, then my small Puppy died due to a snake bite. I never did shed a tear in high school after getting flogged because I hated girls see me cry.
I can't be the only one who is just okay with texts, you do not need to call me unless it's a life-threatening situation and I wouldn't call because after the first "Hi" and "Hey", the conversations just head downhill from there. So why bother. This was a big issue in my last relationship and I did try to work on it, I still do. I'm okay with physical interactions though, I even prefer that to phone calls and this is coming from a semi-introvert as @Freedom007 clearly pointed out.
The fastest way to my heart is food. When I'm hurting or going through tough times just give me food, that solves it. I am also a good cook. I am against the opinion that cooking is meant for women, anyone can cook. Food to me is the universal form of expressing love - after music and poetry and art.
I'm attracted to highly intelligent girls, I can't help it. Brain + Beauty and I am yours. On a normal day, this isn't an issue, but when another girl shows up with the same traits, I get conflicted with my feelings, to avoid complicated situations I have made it a rule to stand in the clear. I am attracted to highly intelligent girls but I can't be in a relationship with them, that would be my Achilles heel, maybe one day I would but I'm still young, too young for all the drama that comes with it. This is my poison.
I tend to think a lot, sometimes too deeply. I once diagnosed myself as a patient suffering from OCD (Obsessive Compulsive Disorder). I came to this conclusion after I heard NF say this in one of his songs.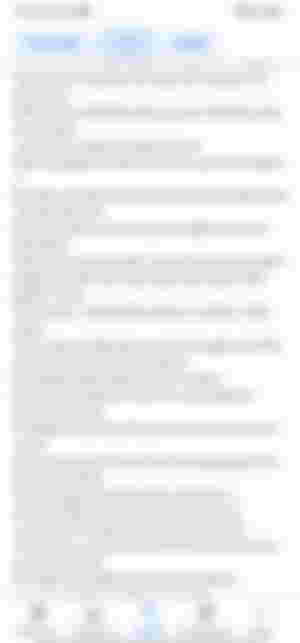 Yeah, yeah, mental health, where's my mental health?
Diagnosed with OCD, what does that mean? Well, gather 'round
That means I obsessively obsess on things I think about
That means I might take a normal thought and think it's so profound (Leave me alone)

NF - Leave me Alone
I was once obsessed with a theory that we are all in a deep sleep and this world is only an illusion that fades away when we die, I was also obsessed with time-traveling - I wrote an article about it- among others I do not want to write about - yet.
Writing does help keep this part in check, by writing out my thoughts I'm able to release some of the load.
Alright, that's about it - at least character-wise.
Well, I'm a unique creation of God, he brought me to this world with a purpose, and I will leave once this purpose is fulfilled.
My thought process might be different from yours when it comes to discovering who I really am but regardless of this, the end result is the same. We are all unique in our own way.
---
Feel free to be a part of this self-discovery adventure, who are you?
I do hope you have found this article interesting to read. I look forward to reading about yours.