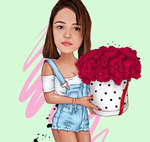 Read at your own risk.
FLASH BACK
At such a young age I would have to learn how to earn money. My father died when I was 12 and I have 3 more siblings to support plus my mom doesn't have a stable income. There were times when I cried myself to sleep or just shout underneath my blanket because it is never easy. As an eldest my father have left me a very heavy responsibility that I don't think I can even manage. I kept on asking God, why me? Why my Papa? I am so young to experience these. Those that are same age as me were enjoying their youth while here I am trying to pack some products straight 7am to 7pm to just earn 1 dollar and some cents per day. The urge to just go around and play is way too disturbing but responsibility is bigger. My 2 siblings needs milk, my family needs rice and I don't even know if we have something to eat for a day or if the amount would be enough.
When I was about to graduate high school my mom told me ahead that she can't afford sending me to college and that it is best if I apply as a maid or look for a job. But it is so hard to find a decent one when you have not reached college. Even college graduates are having a hard time what more for someone like me? I have ambitions and goals in life but hearing those words from my mom it made me lose hope.
Earning may be so easy for someone who has all the resources but on my case since father died we have to eat breakfast with lunch while my mom would feed my siblings with just sugar mixed in water. Yep, you may think like it is impossible but there are really people like us who has lil to none. Though as of today we are getting better but I just can't forget what we've been through. Success doesn't come easy for me and I learned the hard way. But I realized all those things I've went through just put me to where I am today.
I was able to graduate college and helped my brod graduate in college as well. I am a breadwinner still yes but today we can eat more than 3x a day compared before.
For years, I was never confident with what and who I am. People just don't engage easily with someone like me because they are afraid I might just ask favor to lend some money. Those friends whom I thought as real left me hanging when they knew about my situation. Whenever I start to open up they start to become aloof and tagged me as TOXIC.
It is hard when people wants you to be yourself and starts to avoid you when they learn about your pains. Being TOXIC for me are those people who puts you down instead of pushing you to do your best, those who does not support you and were negative thinkers. As for me, I was called toxic because I message people I treated as true friend and ask for advises while crying my heart out. This is one of the reason why I do not engage with other people too much and I stop myself from opening up because emotionally it is traumatic. It is traumatic to be comforted by someone and the next day you will know that your issue that is supposedly shared as a secret had spread across the whole office.
Earning has always been my top priority but there were times when I get tired. I get tired of giving, I get tired of putting others first before myself and I got tired with giving my all. Because I was tired with exerting too much effort to all the people around me just to make sure someone would stay. Have you ever been the one preparing for a surprise and wish that one day someone will do it for you? Nah?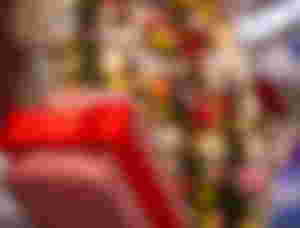 But then God is just so good that he sends new people to be with me. Those who also came from the same situation or those who experienced the same. People who I can call when I needed to cry my heart out and from there it totally changed my life's perspective.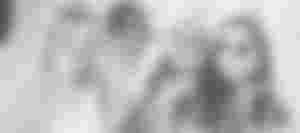 As of this moment I follow these as a GUIDE to have a better life:
You are what you think

Be who you are, say what you feel because those you mind won't matter and those who matter won't mind.

If you can't get what you want, then want what you can get.

Be contented. Live life lower than your income.

Wherever life brings you BE HUMBLE.
These has been my guide. Especially that before I had to fight so hard with my premonitions.
With these guide I get to start being POSITIVE but there are really cases like this moment as I write this when I feel down. That I feel there is something missing and whenever I do I pray. I pray to my hearts content but to tell you, for those years that I and my family suffered I let go of God because it feels like he let go of me as well. Day after day we would have problems after problem that instead of finding sometime to pray I have to work double time to meet ends.
When I started to have my own family which was at the age of 24 I was questioned why too early?!
Whenever you are a breadwinner you got no freedom not unless you FREE yourself. And I believe this saying that goes, " When you lose the reasons of living God will give you a child". My babies (I have 2 daughters) are the mere reason why I am standing still when I felt like I was a robot 4 years ago. I woke up, do my rituals, go to office, go home and sleep then repeat. Because I can't afford before to go somewhere else.
There are times when I remember these I get scared. What if my babies would grow up like me? What if they encounter they same sturggles? Will I be able to support them?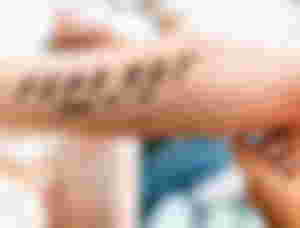 Then again, just 3 years ago when I knew about getting pregnant with my first baby I learned to regained my faith with HIM.
I had couple of operations which I never believed to survived. One minor operation and 3 majors which was 50/50.
But I never really regret all these because it made me who I am today. I can't say I am stable but I learned to just accept what life can offer to me now and just go on with it.
To those someone like me or is going through struggles believe that everything happens for a reason. You will lose someone to find someone better, that is how life works. It is okay not to be okay. So never lose hope and faith in HIM. We can get through this together. Never hesitate to message me if you need someone to talk. Just a comment away.
Thank you for reading my pain. This is one thing that I appreciate about this platform, I get to voice out. Have a great day to the STRONG YOU.
Published: March 15, 2021