Story of a pregnant teenager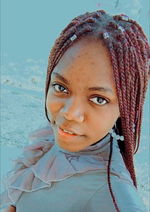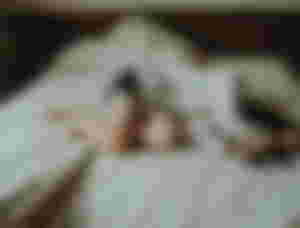 Good morning awesome writers. After introducing myself last night, I decided to share a thought with you. I was fully awake last night due to some thoughts running through my mind. I could remember growing up as a kid when I was clueless about what life entails but now as an adult, I already have a bit of knowledge about life.
I grew up in an environment where teenage pregnancy is very rampant and many questions have always been on my mind; ' why and what are the causes of this?' This leads to the story of a childhood friend of mine, Sarah.
Some years back, when she was 13, Sarah started selling things by the road to help her mother out at home. There she met a 32-year-old man who proposed to take care of her and help her with academy allowances.  Sarah turned out pregnant. 
What happened to her was all about monetary problems. She lacked money. Her school didn't charge any fees, but there were manuals they would ask her to buy that were compulsory. She has always been very promising and decent. She was even more outstanding than her elder sister during the school year. But things were very tough.
Her father died in 2010, so her mum has been toiling for a while. It troubled her when she asked for money and she said she doesn't have any. She was suffering to get the money.
So she thought, "maybe I can also find a means to get the money I need". She met this man while selling things on the side of the road. But it didn't feel right. 
She started falling sick some weeks later. Her mum took her to the hospital where she took different tests and she was discovered pregnant. She felt her world collapse, her mother was disappointed.
Her mother furiously threw her out into the cold and dangerous street. Sarah became helpless and homeless; she was wandering around the street till she met a good Samaritan who accommodated and fed her for a few days before pleading with her mum to accept her back.
She informed the man who got her pregnant, and he was helping with the costs, but her mum was doing a police trial and he was frightened and ran away. And so they have forgotten about him.
Sarah's not a timid type; she doesn't mind what people say. She commenced back at school almost five months after giving birth. She even sometimes brings her mates to the house when she's coming to breastfeed her baby during the break. Though it has changed many of her plans, she's very happy to be back at school.
I think she's one of the few ones in my community who has given birth and gone back to school and she believes in becoming a civil engineer.
Every circumstance passed through in life is temporary, God can turn around any situation. You're not a failure when you fail, you become a failure when you're relaxed in your failure, do not give up on yourself.
Having a child so young is difficult because you have a lot of stereotypes that judge you no matter what.  So why not just make the right decision for you and your child? Try by all means to avoid falling pregnant so young obviously, but if it happens remember there is always help out there, and it is not the end of the world.
I hope you enjoyed the story
Thanks for reading❤❤❤
Image source: Unsplash