My first experience of betrayal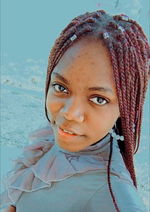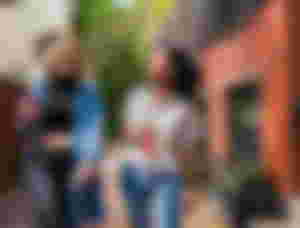 Coming down memory lane, I decided to share with you one of my experiences with 'my best friend'. I mentioned in my introductory post how I'm being careful when making friends. This is one of the periods in my life when I was backstabbed and betrayed by my best friend
It was during one of our mid-term breaks when my family decided to relocate from my hometown to a nearby city. I was upset. How would I cope in this new environment?! I don't even have any friends! I cried.
We relocated to the city a week later and fortunately for me, I made a friend that same week. Her name is Alice. We became very close since we live on the same street and we attend the same school. We became best friends and always did our things together.
Then, it happened we were both chosen for an interschool debate competition club in my class. The educator assigned us to come up with concrete points relating to the topic given and submit them the following week. I read all day and night over this assignment.
During that week, my friend got very ill and couldn't come to class. When my friend resumed back to school, the assignment has already been submitted and the educator, who had known we were friends, told Alice, my best friend, to copy my notes, knowing that I paid a lot of interest in class and had lots of notes that she would be able to shortly turn into an assignment.
Alice copied my notes that day and ran to me the following day, saying she could not turn them into an assignment for herself because they were in full paragraphs and she asked for my assistance to compose the assignment together.  
I was young and naive. I felt sad for her and wanted to help my 'best friend' so I reconstructed all of the paragraphs and illustrated to her how to substitute the sentences so that they would not look the same as mine. I told her not to submit it that way, and that she should rewrite some words to suit her knowledge and her language. She submitted the assignment the following morning.
The results came out, I had 75% and she had 95%. I was baffled because she didn't attend the classes and had only gotten the knowledge from my notes
I was curious and went to inquire about her assignment. The educator showed me her work. It was all the work I had done when I was in her place that day and she did not rewrite it at all, not even a word as she assured me she would. She delivered the assignment and took the prestige for my struggle and she even got higher rates than me for it.
The hurtful part of it is when I confronted her about the assignment without her knowing I had seen her assignment. She didn't deny it! She even told me it was all competition. I was shocked. It hurt me that my best friend lied to me. I had never felt so betrayed by someone so intimate as I did at that instant. She stayed away from me and we became strangers.
It was at that moment I started asking myself, " is this what friendship is like?" "Does friendship even exist?" Many questions were growing in my mind.
Then I realized that Alice and I were not friends. We just became friends because I was lonely and she was too. I did a lot of research after and realized that I need to be careful of who I allow into my life
However, I learned from this experience that some friends are just in your life because of some benefits they get from you. You must not allow anyone into your life if you do not share the same values and morals. Lastly, do not give many chances because the more forgiving you are, the more the chances of betrayals. Do not stay in toxic friendships, walk away and free your mind.
Thanks for reading💖💖
Image source: Unsplash