Would you rather live in a tree or in a cave?
Hi guys, today was better and even ended with a more beautiful event. One of my cousin sisters marriage introductions was held today and it was a happy occasion. As the traditional marriage rites here demands, there must be an official introduction of the inlaws to be. This is celebrated in a smaller circle of the family and relations. I am just coming back with my mom with a bigger smile and filled tummy after taking the original African palm wine again for the first time since this year. This will be better understood by those that know the feeling of taking a fresh Pammy.
Today, I'm writing from @CryptoMan4 's article "Would you Rather". I have read them earlier and took screenshots to help me write my entry. I hope you my dear readers find this one interesting.
This is just the craziest question I have seen on this platform since this year. Who would not wear underwear for an entire year for socks, hehe! That ain't possible at all. I could spend an entire year without socks but not without underwear. For people like me that love swimming, would I swim with socks and not underwear? Big no. Socks are beautiful and are cute with fashion but I wouldn't go for it here.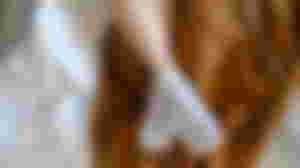 The only way I can solve problems is by identifying and explaining them which involves me speaking and describing them. People who can't read a word always get along because at least, they can speak to ask questions about what's going on or what's happening. This takes me back to my great-grand parents who cannot read but are even more updated with information. This is very simple, before reading and even writing was speaking and the world has been communicating perfectly. Therefore, I would rather not be able to read than not be able to speak. Sometimes, you don't say a word but everyone understands your body language.
Well, none of the above. Both are dangerous to health but for the question, I think it is better to drink the bad coffee because; coffee is made with hot water at hundred degrees. It will be manageable enough to kill the germs even though the taste might be different for being bad. Alas, I wouldn't take any of them.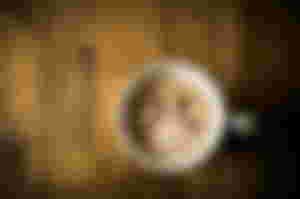 Underwater I go, that's another level of tourism. I have always loved the view of water bodies. They are just peaceful at sight and spending time swimming has been a passion. Now, spending my life underwater with an amazing view of underwater lives would just be a dream come true. I wish I had more money to spend my weekend underwater just to feel the beautiful nature. As for underground, it is cool and silent but underwater is more colorful.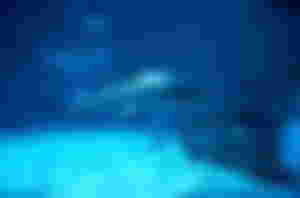 I think it would be better to live in a cave. Long before civilization, people lived and survived in the cave. I haven't seen or been in one but I hope to see it one day. If I should live in a cave now, I would give everything it takes to make it look so modernized and comfortable. Caves are beautiful places to visit and I think it should be quite expensive for tourists to tour them.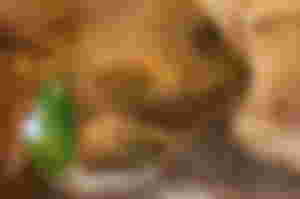 This is a freaking question here. I personally don't like when people eat so loud it makes me feel uneasy except that I have a headset on a different table. On the other hand, eating with your mouth open is just like not eating at all.. I can't imagine that though
I'll always make use of my toilet paper because they are designed for the ease and comfort of the bums. Tree leaves could be harsh and injurious. Some tree leaves have scratching substances and will be bad when used wrongly or messed with. I heard there's a leave that stings like bees and have killed so many people.
Give me the steak and leave me with a spoon and I'll never complain. I could go as far as eating with hand and not with a spoon rather than eat spoon with a fork. Sounds like an oxymoron to me, lol! Traditionally, humans can eat every eatable with hand. Even till now, I find it more delicious eating some local dishes with hand. Therefore eating a steak with spoon is even modern to relate with.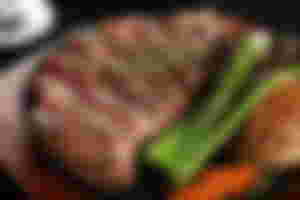 This is it guys, thanks for being with me again. I hop you had fun and also a beautiful day. See you in the next post and bye for now.
@Gianna-B 2022 and all rights reserved.
Lead image was taken from unsplash.com
Thank you @CryptoMan4 for this template