Wednestress day
"The truth is that stress doesn't come from your boss, your kids, your spouse, traffic jams, health challenges, or other circumstances. It comes from your thoughts about your circumstances."
―Andrew Bernstein
For the second time after eating, I jumped on the bed and within a few seconds, I dosed off. Tired and drifted again. Who could it be and not get drifted after a feeling of having two days in one. Time was so fast somehow but the timing was too slow. Now I know how it feels, the real definition and meaning of stress. I'm an example of one and here I go again, huh!
Yesterday's Wednesday (pardon my lines) was another day in a day, Kinda loop in a loop. I never had such a day before and wish not to repeat a day like that. Have you had the feeling of all day gone in seconds and long with you. I'll explain a little here.
All day gone in seconds: Spending the whole day trying to achieve one thing and alas, didn't get it. Just like chasing shadows all day with seriousness and a mean face.
A long short day: After chasing the shadows, wasted your day for nothing and realized that it is late already and your body is so tired and drifted with pale eyes. Say no to these feelings.
Yesterday, my friends and I decided to go somewhere, a fat place just to submit our files. Well planned and agreed, we left so early in the morning for the trip but got the second bus. We were three and when we wanted to take the first bus. It started by the driver lying to us about three spaces remaining before we bought the tickets unknown to us that it was just two spaces. We had to wait for another hour to get the second bus. So sad but we had to wait and as we waited, our day was being screwed up every second because we wouldn't be following our plans against time.
The feeling.
Waiting and being patient seems familiar but sometimes, it is a different thing. As we waited because we had no option except that, we went silent with our mouths but were talking deeply with our minds. It was like being forced to wait. Personally, I was thinking about the time wasted and is wasting already, calculating the time we would get to where we were going and coming back again which is going to be a different story of stress. I felt hungry and anxious about what was happening hoping to leave as soon as possible, longing for a short stay but waiting for a longer period of time.
At last, we got the second bus and left for the journey with a little glimpse of happiness. Going back wasn't an option because we were out already and bet me, if I had another means, I would have left.
"Stress acts as an accelerator: it will push you either forward or backward, but you choose which direction."
―Chelsea Erieau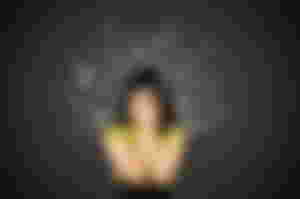 Finally, we made it to our destination after three hours of travelling but that was when the worst happened. I have come to notice that anytime your day will be screwed, it starts by throwing a little sign in the morning. The moment we were lied to by the bus driver at the park, I never imagined we would have a bigger disappointment for the day.
So sad to notice that we were traveling in vain. The office we went looking for didn't open at all yesterday. That was so disappointing, even when we found out the poor reason why they stopped work. The reason was that: they were afraid of some unknown forces who had earlier threatened a total lockdown that day. At that point, we were like famished; according to one of my friends. I got more screwed up for the time, energy and money wasted. Oh my goodness! I knew how I raised that $5 for both going and coming back and more screwed up because I have to repeat the journey today. It didn't just end there, as we went to the park again to board a bus, the same thing that happened to us at onset happened again. The driver deceived us again telling us that there were three last spaces remaining instead of one.
We had to wait for another hour and before we moved, it was already evening. Traffic was so bad that we spent twice the hours on the road while coming. We finally made it back in the dark, so tired and famished. I just freshened up, ate and zoomed to bed asleep. This morning, we are up again for same journey and I pray today will be easier.
Thanks for reading and have a beautiful day.
@Gianna-B and all rights reserved
Lead image taken from unsplash.com