Social media has done more good than harm.
The combined impact of social media on the world is something we can't overlook and when I imaginarily took out social media from existence, I couldn't bear the sight for long.
Everything in the world has its good and bad sides so this post isn't about how much harm social media has brought to the human race. I don't like going into the argument of if social media has caused more harm than good or vice versa, my concern is about how much it has changed the lives of people globally.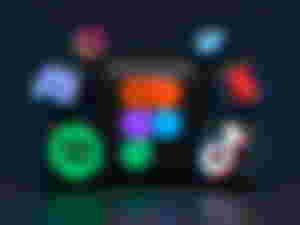 ---
Social media has practically influenced everything in the world.
Talking of entertainment, sports, religion, politics, education, and every other sector you can think about, social media has played a huge role in boosting growth and awareness one way or the other. At this stage of the world, it baffles me how some humans still speak ill about social media. It influences their child wrongly, it is addictive and many other excuses but it still wouldn't take a pinch out of the positive influence social media have had on people.
A lot of people earn a living with the help of social media, I am one of them because I engage on Hive every day. There are people who work as social media managers for companies and different organizations, I find that job really cool.
---
Some use it to promote or create awareness for their business and it is very effective as long as you target the right audience.
I have known a particular butcher for about a year now, he is very good to me. He took up the task of always getting animal waste such as fat, intestine, and others for my fishes.
I told him some time ago about promoting his work through social media and he laugh because he thought I was teasing him. He got a smartphone after some time and I explained some things to him.
He went for a job and recorded some videos but they weren't good enough.
He had another job and he begged that I follow him just to show him how to record and share online as well, I gladly did what he requested and after sharing the videos online, he got a few new customers during the festive season.
---
I know clothes and food vendors who don't own a shop and yet, they make great sales even more than those who own a shop. They utilized the power of social media and it is working quite well for them.
---
The positive impact of social media is massive and a lot of people would have one or two testimonies. Social media didn't stop at giving people the opportunity to earn or promote their stuff for wider visibility, it has reached the height of restoring hope in the life of many.
I was watching a video that moved me to tears, a boy who had some health challenges was approached by someone and after a little conversation, the people decided to share the boy's story online. His story touched a lot of people and they turned out in great numbers to give the boy hope for a better future.
There was a widow who was supported to start a business that would help her raise her kids. I saw another story of a lady who couldn't walk due to an accident, she first got a wheelchair from some donors through social media and in the end, some people came together to find her surgery.
---
Have you heard about the ghetto kids or ikorodu bois? The social media brought them to the limelight and they are going great things today. Many dying talents have been brought back to life and these things are enough for me to overlook the setbacks with social media.
---
These boys reside in the same area as me and getting international recognition wasn't something they were expecting soon.
---
Would you have believed that these boys dance at the Fifa World Cup opening ceremony in Qatar?
The power of social media to restore hope to people is the biggest of all, seeing the hopeless smile again brings so much joy to my heart. Sometimes, I get really emotional watching how people have met help at the lowest point of their lives through social media.
I promote my business on social media from time to time and I want to urge everyone to take good advantage of the social media to influence their lives positively.