I couldn't complete the article I intended to post initially because I lost concentration while watching football since my favorite league has resumed, I enjoyed today's game but felt bad the moment I knew that my TV provider won't be showing the match I wanted to see. I didn't plan to watch the match outdoor so I just checked the match updates on my phone while writing this article.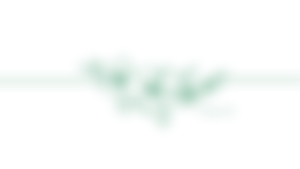 Since writing this article wasn't planned, I will love to share an experience I had when I was in junior secondary school. The lesson I learned from this experience has been part of the things I use as a guide as I journey through life, it baffles me how I didn't let go of the memory of what happened in 2004. Unfortunately, the person who taught me the lesson is late and his death made me wept so badly because he was a teacher every student needed to have while growing.
He was my Business studies teacher and a very good one. Despite his impact on the students he has taught, only a few loved him because he was very disciplined and strict. He always bombarded us with so many assignments that don't have to do with his subject, he soaks us in studies that we could barely play after school hours. It was a bad thing to some parents whose kids weren't able to help them at home but it was a wonderful and good thing to my mother who doesn't like to see me play football around the street.
My mom liked the teacher a lot and she handed me over to him to always check me academically, I wasn't happy about it because I knew he wouldn't give me a breathing space in the school. On this fateful day, we had his subject as usual but it was quite different because he decided to merge two classes which was the first time he was doing that with the class. What we treated that day was "CASH BOOK", the types and some terms used when updating a cash book and at the end of the class, he asked if we all understood and we claimed we did.
It was time for question and answer, I hated that moment because I believed he always sees me as a target due to the relationship between us. He made an illustration and asked if it was going to fall into the Credit or Debit column, my mind went blank immediately and was lost in thought.
Why would he ask such a question on the first day of treating the topic from us, I came back to life when he called my name only to discover that half of the class has answered the question. I chose the credit column and he told me to stay at one corner of the class away from the other students, it was then I discovered that half of the class had chosen the debit column.
He continued asking the same question from other students and they all went for the debit column, he turned to me after the last student answered the question. The angry expression on his face scared me and to make my condition worse, he asked again.
Why did you choose Credit?
I started stammering and told him it was a mistake, I changed my answer to debit. He told the class to clap for me because I switch my answer and I was surprised because I am the only person who was applauded, he told everyone to go and sit except me.
I was smiling but didn't know that I was about to be embarrassed. He then took a cane and told me to stretch my hand, I was surprised because I didn't know what I did wrong. He dealt with me badly and I wept bitterly because I felt like he was only taking advantage of what my mom told him. He asked if I knew why he punished me and I answered reluctantly, he further explained why he dealt with me that much.
He said my initial answer was right and he flogged me because I followed the crowd. He emphasized on us believing in ourselves and made it clear that I took the whole class punishment because of what I did. I felt bad and took the lesson to my heart. There are a lot of times we make the same mistake of not trusting our decisions and end up making wrong choices, trusting ourselves should be something we do always.
I am not saying others' opinions or thoughts are always wrong but in situations where you are sure what you are doing, don't follow the crowd. There are situations where you need to stand on what you know, I know it is difficult to be different but it can be very rewarding in some situations.
I have since then learned my lessons and stopped following the crowd because if it doesn't even work for me naturally.