Fantasy Premier league week #5 review.
The English Premier League midweek matches kicked off on Tuesday and the time has come to know the teams that are really fit for the challenge, teams will start struggling with injuries since players will be stretched from having lesser time interval between matches. I would have loved to speak against the stress but it is part of the game, every manager should be wise enough to have a backup in case the unexpected happens.
Liverpool's condition should have given other club managers insight into what injuries could do to a team if there aren't backups.

Let's run through the results.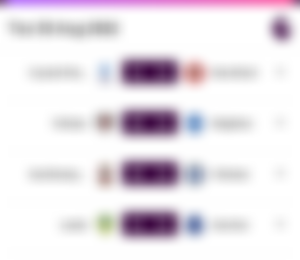 Crystal Palace vs Brentford.
Crystal Palace was so close to getting their second win of the season in front of the home crowd but Brentford ruined the party in the 88th minute of the match.
Both teams have been outstanding so far this season even if they aren't getting everything right but they have been able to cling to draws which are fair compared to losing all three points. It ended 1-1 at Selhurst Park and Brentford was the happier side for grinding a draw out.
---
Fulham vs Brighton
Fulham's performance since they returned to the Premier League is something to talk about, they keep putting up some outstanding performances and it looks like they are here to stay, it is a long way ti determine that but time will tell.
Brighton was handed their first league defeat in 2022/23 Premier League season and Fulham got the honors. After Manchester United fell to Brighton sword in their opening match of the season, I knew they are pumped up for something huge and they gave every team a taste of the venom in them.
Fulham halted Brighton's progress, it ended 2-1 in favor of Fulham. Mitrovic has been effective in Fulham's success and he didn't hesitate to open the scoreline with a fantastic strike and an own goal putting Fulham two goals ahead. Brighton got a goal but it wasn't enough to secure a point from the match, Fulham went on the get their second victory of the season.
---
Southampton vs Chelsea
I didn't see Chelsea losing to Southampton even though the London team isn't in very good shape to challenge for the title.
They raised their fans hope after Raheem Sterling struck the net, it was the ex-Manchester City's third goal for the club and it didn't take long before Southampton got an equalizer. Armstrong put Southampton in front for the first time in the match just a few seconds to halftime.
Chelsea asked the question but wasn't able to pull one back as Southampton guarded their backline to get their second win of the season.
---
Leeds vs Everton
Unfortunately, Everton hasn't been able to pull anything different from what we saw last season. They remain among the four teams that haven't gotten a win in the 2022/23 Premier League season.
I believe they wouldn't have secured even a point if Rodrigo was in the match all through because he had been the strength of the team so far this season, the draw was a fair result and it made a difference for Everton because they could have been sitting 19th on the table. I hope you didn't take serious because I was actually teasing, Everton isn't going anywhere this season if they don't get it right early.
---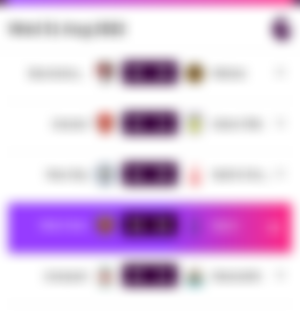 Bournemouth vs Wolves
Bournemouth can at least take a break from the thrashing they have got in the last three games, I expected the Wolves fixture to give them a break from the back-to-back defeat and it did happen like that.
Getting a draw from the fixture was a good thing for the newly promoted side and Wolves has shown that they ain't ready for the new season. They have struggled to take three points out of five matches which is a terrible performance for a side that finished five points away from the Uefa Conference League spot in the previous season .
---
Arsenal vs Aston Villa.
Surprisingly, Arsenal remains the only team that has won all their matches so far this season. It hasn't been easy but they always pull through to the end no matter how tight the situation of things is in every match.
The loss kept Aston Villa among the bottom team in the league, they are yet to get a win and it might only get worse as they face Manchester City over the weekend.
---
Manchester City vs Nottingham Forest
Nottingham Forest suffered a huge blow against the league champions which was very much expected, both teams are on a different complete level.
Haaland and Alvarez took the task to tear down the team and they conceded 6 times which isn't the worse we have seen this season in the league. Regardless of the defeat, Nottingham Forest looks like a side with a very bright future in the Premier League and I hope the defeat doesn't affect the team morale.
---
Westham United vs Tottenham
The London derby ended in a draw, Westham seems to be getting back into action and Tottenham were lucky to have gotten the lead through an own goal.
Spurs had a good time in the match but breaking through Westham's defense was something they couldn't do, Westham got an equalizer in the 55th minute and both teams' hunt for goals ended with nothing after. Tottenham remains in the third spot while Westham sits in the 14th position.
---
Liverpool vs Newcastle.
Liverpool went on to grab their second win of the season against Newcastle and it wasn't an easy fixture for both teams.
Newcastle found the net first which put Liverpool at a lot of risk, the Merseyside club conceded first in all their matches except against Bournemouth this season. They were able to pull one back and they kept pressing for a lead in the match which didn't come until the last minute of the additional minutes.
It hurts Newcastle to have lost the match despite everything they did but it is surely a big one for Liverpool who is going through a lot at the moment due to injuries.
---

Leicester City vs Manchester United
Ten Hag and his boys were able to grab their third win of the season against Southampton, a team that lost their first two matches of the season are somehow sitting on the fifth position on the table.
We haven't seen them firing in lots of goals but they are surely doing what's needful by getting all points from their last three matches.

The Club1BCH fantasy competition is on and it is getting hotter with every matches, I am lucky to be in the 20th position because my team hasn't been giving good results in the competition. It is too early to give up and I can make the right choice of team as the competition progresses.
---

Haaland emerged as the best player in the football fantasy competition, he bagged an hat trick for the second time this season. He graced a lot of managers and everyone who captained him will be happy to have done that.
Salah has been my captain for sometime now and he isn't making me proud, I am glad he pulled some points for me over the week. He had two assist which would mean a lot to many managers who still believe in the Egyptian man to deliver.
---
Club1BCH fantasy league table.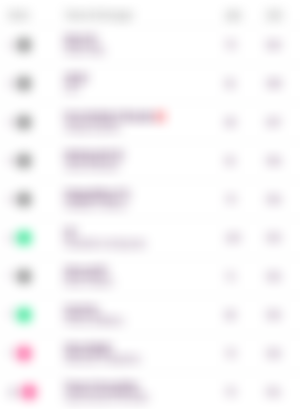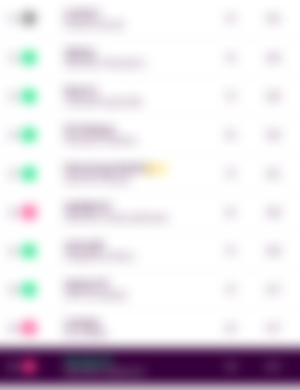 There hasn't been much changes on the Club1BCH fantasy leaderboard, the top managers still holds their position dearly. Pelz is still holding the top spot with 16 points above AK13 in the second position.
---
My team didn't do very well, I was expecting more but Tottenham, Arsenal and Liverpool defenders deprived me of my target.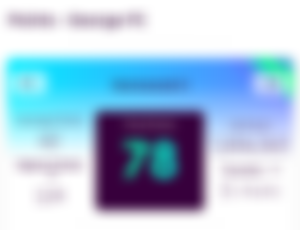 I included Haaland in the last minute and it was a wise decision, he blessed me with 17 points and I wished I had captained him.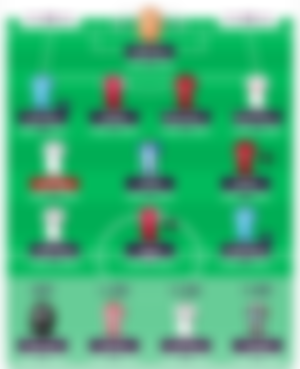 ---
The weekend is here already and the players will be returning to action, let's not forget to make the appropriate changes.
Expect more updates from myself, @PVMihalache , @Cracker , @bmjc98 , @McIrx and @olawalium

The KONRA and #Club1BCH Fantasy League is on and you should join. First, pick out your team and fill out this Google document to be listed: Click Here.
To also join the #Club1BCH League link, kindly click: Fantasy Premier League Link.
---
The Club1BCH fantasy banner was designed by @PVMihalache