Bitcoin Cash: A money for the free man.
I mentioned in one of my recent articles that everything I knew about crypto was about making a profit and I was obsessed with that idea until I knew about Bitcoin Cash, a lot of people are in my old shoes at the moment because they don't know how much positive impact BCH can have on them. Everyone deserves to know the truth, everyone deserves freedom, and this article might just be all you need to see the truth that has been hidden from you.
If you missed the article, you can read think the link: MY OLD vs. NEW INTENTION FOR CRYPTOCURRENCY.

I many times wonder why people would choose to remain captive when freedom cost nothing, it is either they are comfortable being a captive or they don't have the right information on how to acquire the freedom they crave for.
I want to believe that freedom should be part of every human right in the world today but we are gradually losing it unknowingly, Covid19 for instance worked out as a means of taking a big share of humans' freedom but the world is snapping out of it and this makes me ask myself why we aren't snapping out of the unfavorable monetary system we are been held captive with in the world today.
---
I follow my bank on Twitter, that's the best place to get customer service attention. Whenever I am on the app, I see lots of complaints from customers which include, frozen accounts, unnecessary fund deductions, stuck transactions, missing funds, and lots more. It has always been like that and will continue to if we don't prioritize what is meant to be freedom for mankind.
Have you ever asked yourself why you will struggle to keep your hard earn money in the bank and still go through stress to withdraw it?

I will share a few experiences I have had with the government financial system in my country to make you understand some things.
---
Two years ago when Covid19 was on high alert, I had issues with withdrawals and had to visit the bank. The first thing was putting myself at risk of getting infected because the banks were crowded with other customers who came to lodge complaints.
I had to spend over 4hrs before it would reach my turn and after it was resolved, I tried using the ATM but to my surprise, I have been limited to less than $20/transaction which comes with increased charges. So if I needed $100, I would need to pay the transaction fee 6 times since I would be withdrawing 6x to get $100. The limit was and is still 10 transactions/day, if you need to do something with your debit card after 10 transact then you have to wait till the next day.
---
What surprised me most was this particular man who needed to pay for his wife's medical bills which was an emergency, his account had issues I don't know and he was barred from withdrawing a penny.
Despite trying to convince the bank to release some money for him to care for his wife, the bank didn't have pity. They kept claiming that everything has a protocol, even in life and death situations?
The man was in tears, I could feel he was emotionally broken. He uttered a statement I registered in my head, he said why would I have enough money to pay for my wife's medical bills and still go around begging for help from my friends.
---
Another guy had a name issue, his national ID card, and his bank account name has a middle name difference.
The new company he worked with opened a salary account for him and made the error, he had three-month salary in there before Covid kicked in and was stopped at work. The company claimed to have submitted the correction to the bank but nothing was done, he started visiting the bank and was told to do all sorts of things but still wasn't able to withdraw his money.
All details are correct except that name, they have his picture on the account but won't consider any of that.

There are lots of people who are victims of this financial system, I almost had an extra year because my account was frozen wrongly and I couldn't pay for my tuition fee but the good thing is that we can put all that behind us with Bitcoin Cash.
I refer to it as the money for a free man because it has got everything you need in a currency, it gives you ultimate freedom with your money. I wouldn't have put myself at risk of getting infected with Covid19, the man wouldn't come begging the bank to release his own money for his wife's treatment, the guy with the name issue won't be suffering when he has money in his account, all this can be rectified if we give Bitcoin Cash a chance.
---
With Bitcoin Cash, you have an access to:
Unlimited transaction: Do you know what it feels like to be able to do unlimited transactions? You can pay for goods and services as many times as you want, it is real when I say UNLIMITED.
Bitcoin Cash can make it possible, you don't need to be worried about running out of the numbers of transactions you can do daily.
This unlimited transaction comes with no hidden charges and at a very cheap transaction fee, I still believe it is free when I have to pay 0.001 for the transaction fee.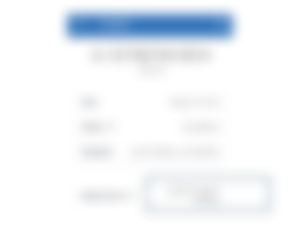 Unlimited transactions, unlimited money to be transacted at go with a cheaper transaction fee and speed can only be achieved with Bitcoin Cash.

Complete freedom from the government: The rate at which the government is freezing accounts in my country is on the high side especially when your account is connected to crypto stuff.
They derive so much joy in doing that for no reason, you have the power to lock the government away from your fund if you are willing to do so.
Operating with Bitcoin Cash gives you freedom from the government because only you have access to your wallet, unlike the bank account where your money is been controlled by the government. The reason why you see them trying to ban crypto is that they know how much freedom and power you do be having for being in charge of your money.
---
The choice is yours to make, the people of the world coming together to make Bitcoin Cash the world currency would go a long way in changing our lives for good.
Freedom should be a priority to you, it is for me and many others in the Bitcoin Cash ecosystem. You can be part of this amazing change coming to the world, you should be in charge of your world.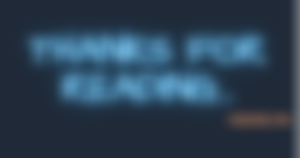 The lead image was created by me using the Canva App.