Sponsors of GarrethGrey07
Hello there reader's and writer's, this time i will share about my one day trip to macau with my buddies.
Before i begin i just wanted to make a clarification about my Passport less travel, which some of you might get confused.
If you were an ordinary travelers definitely you can't travel abroad or outside your country without a use of passport. I get the chance to travel in Macau because i have a Hong Kong identity card, which means im currently living and working in Hong Kong that time, and by that id i can travel to macau any time i want.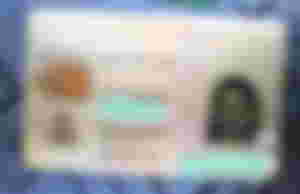 This trip was last May 1,2019 ,covid free.!
I was living on an island in Hong Kong,im like 30 Minutes away from the airport and the train stations.
To begin our journey we need to take the bus to the train station which is located in Tung Chung lantau island Hong Kong so, it takes 20 minutes away from my place.
We have to buy our tickets for the train,as long as I remember the tickets cost only 65hkd,418 pesos in our Philippine money and about $9 dollars in USD.
And there you also need to pay for the terminal fee, which 25hkd. But that was before, I'm not sure now and im not sure if the train station is still open since it's pandemic.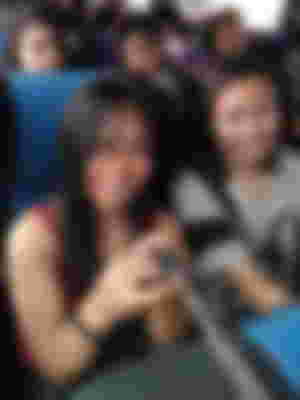 We need to travel for about 45-50 minutes before we arrive Macau from Hong Kong train station.
When you arrive Macau you don't have anything to pay. You can immediately start your one day trip, actually it was great if you gonna spend more like 3-5 days in Macau,you can totally visit all the beautiful places they have. If you don't know anyone and you really don't know anything about Macau,(just like us) you can get a tour guide, some of them are a little bit pricey but we're lucky to meet our fellow filipina and she offer us a friendly price,we just pay her 150 Hong Kong dollars for 8 hour's tour or you can just use Google Map.
Actually Google map can also help since macau is just a small place.
So let's start exploring macau/macao...
✈️✈️✈️✈️
Macau's fisherman wharf and it's popular view..
We started visiting this place,this is just nearby the terminal. So we just walk to get in here..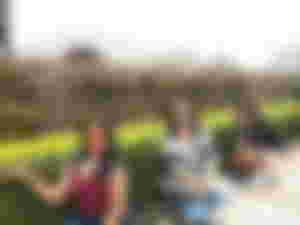 The Macau Fisherman's Wharf (Chinese: 澳門漁人碼頭; Portuguese: Doca dos Pescadores) is an integrated waterfront, hotel, convention, dining, retail and entertainment complex in Sé, Macau, China.
Source:
https://en.m.wikipedia.org/wiki/Macau_Fisherman%27s_Wharf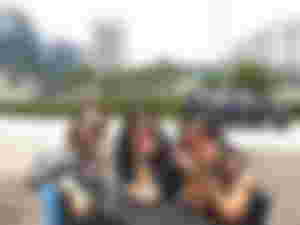 We take a picture just for remembrance,hahhaha
Our tour guide told us that this place is a famous and popular in macau/macao..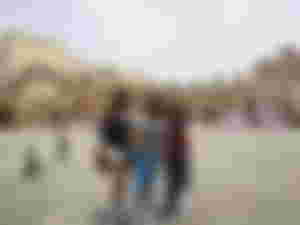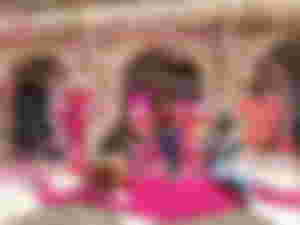 It looks like a valentine's Day hahahha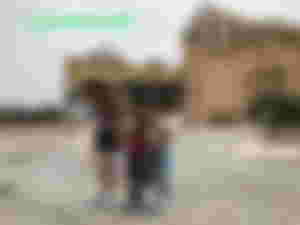 I don't know the history of this place so i can't tell anything,we just took a photo and roam around.
But this place is good for photography..👌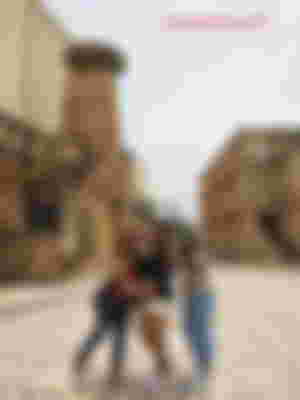 It looks like a dessert place,i imagine we we're in Egypt, 😂but as my research this place is part of the Fishermen's convention centre. The place actually looks like so historical 😂😂
I hope you like this place when you come to visit.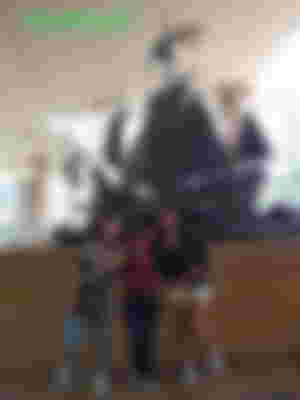 Venetian Macau/Macao casino
Wooopppsss it's not all about the casino, there's also have hotel inside, since the Venetian was the largest casino in Macau you can also find some restaurants and beautiful spot we're you can roam around for free..
I still remember when we are about to go inside the Venetian casino when the bouncers came, they don't want me to go inside because they thought im a minor.. hahhahaha
But you can also enter the casino even if you don't play. Inside you will find a lot of players and different people,but pictures inside the playing area is not allowed.
Waiiiitttt food inside the casino is free, you can also have a free drink.. hahhahaha
Okay, let's take a little tour inside the Venetian...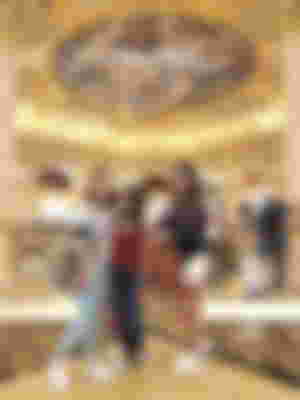 Inside are beautiful and this spot is a good place to shoot for an Instagram photo..
Actually the inside is pretty much worthy to visit.. the thing is you are not allowed to shoot.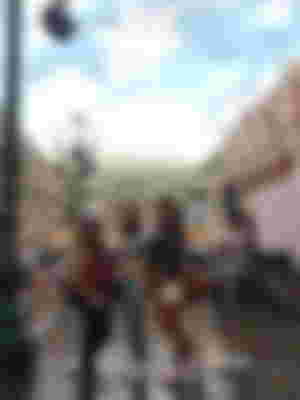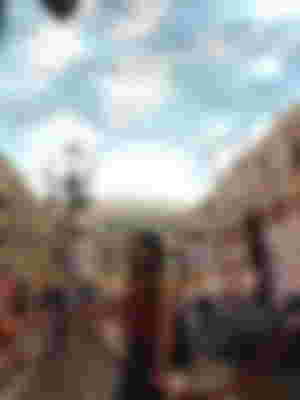 So before we exit the Venetian casino we take another shoot since they're exit has a good view..😂😂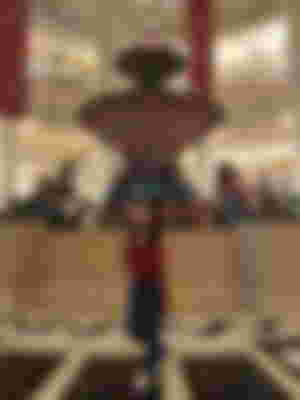 Let's go to another place....🚃🛸🚀
The Parisian Macao features a half-scale 525-foot Eiffel Tower as one of its landmarks. ... The property has approximately 2,700 hotel rooms, 170 shops
https://en.m.wikipedia.org/wiki/The_Parisian_Macao
Wow finally the Eiffel tower is just in Macau,we don't need to go to Paris just to see it.👌
This place is more beautiful at night,as they said.. but sad to say we don't get the chance to see how beautiful it is at night..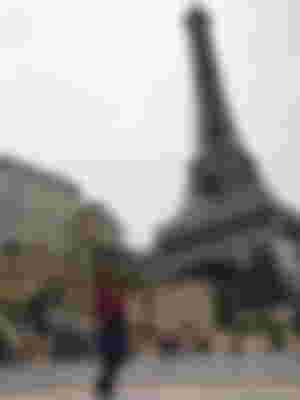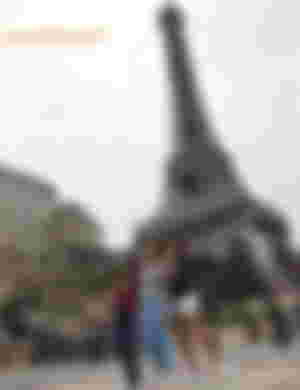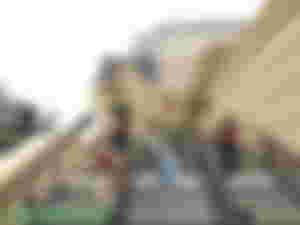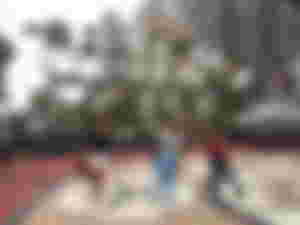 https://www.studiocity-macau.com/en
Studio City the entertainment capital of Macau
Studio City is a glamorous entertainment resort in Macau with a luxury hotel, iconic attractions, global dining, shopping streets and an opulent casino.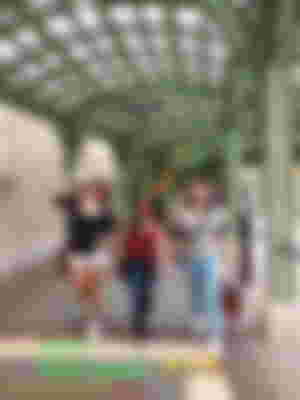 We do more walking to save money..
Good thing,because we don't actually have a lot of money in our pockets..hahhahaha but it's quite worthy.
✈️✈️✈️✈️✈️✈️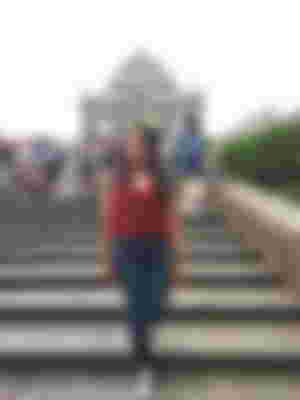 The Ruins of Saint Paul's are the ruins of a 17th-century Catholic religious complex in Santo António, Macau, China. They include what was originally St. Paul's College and the Church of St. Paul also known as "Mater Dei", a 17th-century Portuguese church dedicated to Saint Paul the Apostle.
https://en.m.wikipedia.org/wiki/Ruins_of_Saint_Paul's
This is one of the tourist attractions in Macau, luckily we still get the chance to visit this place.
You can also find lot's of stores of sweets and pastries nearby and every store offers free taste of their products so enjoy but of course buy some.😝
........Last but not the least attractions in Macau...
The Senado Square!!
The Senado Square belong to the 12 top tourist attractions in Macau.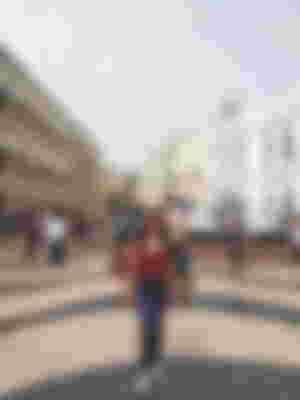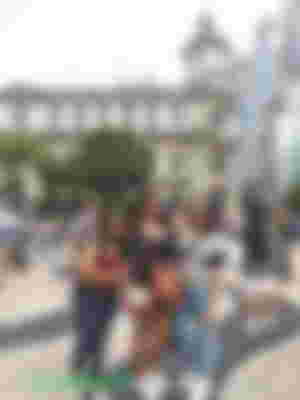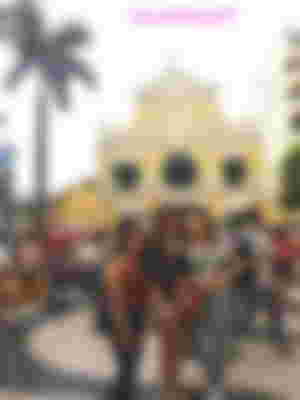 If you want to read more about the Senado square you can read it from this link.👇
https://en.m.wikipedia.org/wiki/Senado_Square
There's still a lot of beautiful places in Macau but since we only have a little time,we missed visiting the other attractions of Macau.. hopefully we get another chance to visit.
So here's the end of today's blog..i hope you enjoy your virtual tour with me..
Photos are originally my content.
❣️❣️❣️
Have a great day 😊