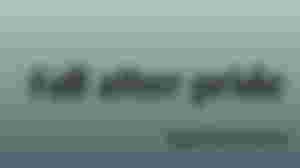 Happy Sunday to my fellow beautiful and handsome writers and readers, if Jesus tarries His coming we will witness more on earth in Jesus name. You all are wondering I started with a prayer? Well I have always done that and moreover, it's Sunday and we should be praying with our tongue throughout. My title doesn't look strange to you but I will also like to talk about it and it will serve as a reminder to many that have forgotten about such a topic.
We all know the outcome of being proud and if at all we don't know, let me remind you of this;
Pride is a deeply rooted ailment of the soul. The penalty is misery, the remedy lies in the sincere, lifelong cultivation of humility which means true self-evaluation and a proper perspective towards past, present and future.......By Robert Gordis
What can we denote from this quote, it says pride is an ailment that is deeply rooted in the soul of every human but it depends on us if we allow the ailment to be shown to the world or we just keep it to ourselves and never let people know about it. Robert Gordis said the penalty is misery which we all can agree to. A proud person will surely end being sad and undergo distress or suffering caused by need, privation or property. The only way to be out of pride is when the person calls him/herself back to his/her senses and evaluate his/ her life to know where the fault is coming from and where to change his/her lifestyle.
He that is proud of riches is a fool, for if he is exalted above his neighbours because he hath more gold, how much inferior is he to a gold mine....... Jeremy Taylor
These are quotes about pride and they give a lot of meaning to life. A short story;
There was a man who possess a lot of riches from his dad, his dad was a humble person during his lifetime but he refused to follow his dad path and turn out to be a bad egg in the family. He was so proud that he no longer has respect for his family, for him to do all this to his family, how much more will he do to his neighbours and people around. People look like faeces in his eye and people disgust him. People who came to him to beg for assistance were all rubbish and make a mockery of them.
One day, he fell very sick and he needed blood to survive and no blood match his blood except his family own. He couldn't reach out to any of his family members because he has deleted their contact and stayed far away from them. People who lived around him couldn't help him in search of his family members because he was a bad and proud person to them. He was in severe pain in his sickness and was crying bitterly, he regretted his bad deeds and started begging people on his hospital bed to help him reach out to his family that he is dying and they should pity him and forgive him for all his bad attitude towards them. No one could help him, he spent all his money and sold all his properties before he could get in touch with his family members but it was too late for him cos he no longer has any money on him. They supply blood to him and he was better and they left him again, no one stood by him and he went around begging for alms to survive. People who knew him will spit on him and even throw some things at him and that's how he ended up living his life.
That's how he fell after his proudness and there's is a popular saying that "falls comes after pride". He fell and couldn't rise to his position again.
Always remember that " pride is a form of selfishness" by David Lawrence.
Thanks for reading and God bless. A special thanks to Ma'am Cocola @CoquiCoin for the renewal sponsorship, that's huge and I really appreciate it ma, God will bless you ma.
Byee everyone, stay tuned till I write again.
Happy Sunday once again
24th October 2021.
Sponsors of Gaftekloriginal