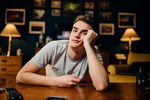 "We have ten(10) boys in our class and 30 girls making it forty (40) in total "-
"And only 5 of the boys are participating in this sporting activities"- Taiwo said while gasping out.
"Really,so how do you guys intend in participating in all the activities meant for the boys with just five of you"- Gaftek replied with inquisitvely
"We already planned it,you just wait and see. Is just that we won't participate in the 800 metres race since one of us already took part in 1500 metre race,so is not advisable he goes again for 800 metre "- kehinde replied while preparing to run 100metre race
" I want to see how you guys will be able to shuffle everything out"- Gaftek said and went to sit while the race is about to start
These were the conversations that were held between my guys and me this afternoon. They came all the way from medical school to my school to make use of the sport centre for their ongoing sport week. So they called me so as to come and support them and ginger them like we used to do back then in secondary school.
What do I intend to pass out to you from that conversation?Hmm. I want to tell you that taiwo participated in the 100 metre,200 metre and a relay race and won with a gold medal. Kehinde participated in 400 metre and a relay race And he won a gold medal also. Three of their other friends participated in the 1500 metre race,relay race and 200 metre race with a silver,gold and silver medal accordingly.
With just five boys they were able to achieve all this,other levels from the same department with so many boys were not able to do what they did. They interchangeably performed this task within themselves and performed greatly with a very good result. Let's assume they have given up on themselves saying;
"We can't do this,we are just five and how do we intend doing this? How do we go about it? " Let's just sit and watch others,"
And with those excuses they sat down and didn't do anything,they won't be able to achieve everything they did today.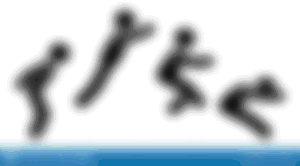 Many are yet to discover who they are and because of that they are found where they are not supposed to be. Some are satisfied with that position that they are in. They don't intend going else where either for a change or improvement. Just like the story I started with, 5 out of the boys who chose not to be part of those involved in the activities are those people who chose to continue leaping,they chose to leap because they felt no room for change or improvement.
God has deposited in us various talent and skill before we are born into this earth. It is after we were born that we started trying to figure out our potentials,what God has given to us as skill,talent and all. Many are yet to discover and many have discovered it. For those that are yet to discover theirs, I will advise you sit and think deeply about your purpose on this earth or you meet a counsellor for that, I am sorry I won't be dwelling much on that. And for those that have discovered theirs,some are still "crawling". When I mean crawling,I mean they are still seeing the talent as play maybe because their eye is not open yet to it or because they felt is not a talent or skill,they take it as something normal.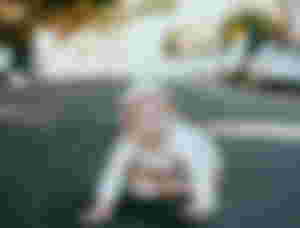 To those that are leaping,i meant they have discovered that talent and skill but never choose to improve on it. They are satisfied with where they are, they didn't give room for improvement and by doing that they just standstill in one position.
To those that are flying now,I say congratulations to you. They are the ones that have discovered,worked on it,improved it and are always fighting for more. They are the five mentioned in that story.
I will appreciate it if we all start flying and be at our best in everything we do or find ourselves doing.
Thanks for reading, I will drop my pen here for now.
I love you all😘😘😘.
24th june,2021
You can access other articles written by me with the links below;
https://read.cash/@Gaftek/behind-the-scene-4501b1a1
https://read.cash/@Gaftek/if-i-run-to-the-world-acfd405d
https://read.cash/@Gaftek/dont-take-me-for-a-fool-32a6c234