I was in church this evening when the topic was spoken by the preacher and I thought of it and a lot of meaning came to me,so I feel like sharing it to my family here and I hope we all learn from it.
We all have our choices to make and there's nothing bad in it,no offence at all in making choices but the question remain " did you make the right choice". Why did you make that choice? And what will be the consequences of the choice should always be on our mind.
We make choices because of our friends. I remember one of the articles of my sponsors @Princessbusayo which says " The mistake I made", here is the link to the article https://read.cash/@Princessbusayo/the-mistake-i-made-ce6863b7
She said a lot about how she made choices all because she wanted to be with her friend and told us the end result, which was the consequence. Peer pressure can have a negative or positive impact on us, but did we choose the positive impact so as to be able to enjoy the consequences?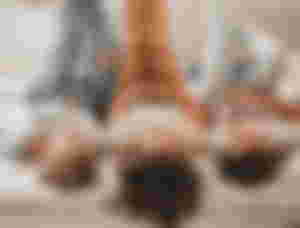 Most of us make choices that later affect us based on the present condition we find ourselves in. The choices we make when we are in a good mood are different from the one we make when we are in a bad mood,but we should always have it in mind to make the right choices no matter what situation or condition that we find ourselves.
Based on the past experiences we have encountered,we tend to make choices based on that and it goes a long way after making those choices.
What we believe goes a long way in making choices,it tends to be the root factor of our choice making which makes it very hard for us to switch to other choices if at all we want to.
We also make choices because of the reward or bonuses that is to be given after making it neglecting what might be the end result of making it.
Many have made negative choices because of all the listed factors above. We allow our bad friends to influence us on our choices. We also want to feel among and don't want to be left behind because our friends have done it,so we feel we should also. We have allowed the condition we are presently to cover our minds and overshadow us from making the right choices. Maybe because we are broke for some days and we concluded in our mind that fraud should be the only way out and we shut our mind from good hope.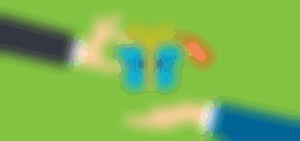 Our past experiences also speak a lot in our choice making, because we have experienced something very bad before, doesn't mean we shouldn't give what is about to happen a second thought. What worked for Mr A last year might not work for him this year and beause it went well in the first year,you didn't bother to look for another method you just go ahead and it bounced back on you. The most of it all is the choice made because of the gift that will be given at the end of the making the choice which is very wrong. There was this comedy skit that was trending back then where a lady was saying that he met a man who asked her to open her chest for her and he would give her pizza,and she was like no ooo,she can't do it whereas she was with the pizza already and eating it which means she complied. It was a skit though but that's what is really happening in the world that we are. She made the wrong choice because of the pizza reward she was to receive at the end,what if her pictures were taken and used for something very bad,she would have regretted her action.
Pains

Anxiety

Distress

Guilt

Regret

Weep

Sad
Unending Joy

Feel fulfilled

Glad

Extremely happy
Consider the impact on others

Avoid negative drivers

Seek advice from a counsellor

Compare the risk versus the reward
Note: Before we go on to make choices, always put GOD first in any of your decision making. Without God, there's nothing good to come out of the decision you made,so why not place God first and be happy for the right choice you have made.
Thanks to everyone supporting me so far, I really appreciate you all. I love you all and God bless us.