If I could...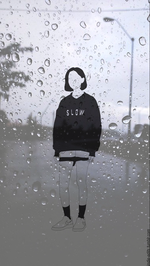 Finally, the elections are over!
I've been away for some days here because I've been quite busy and LDR is all new to me and I'm kind of in the adjusting phase that I am bothered sometimes. Anyways, my person doesn't make me feel less because he tells me every day that I am enough and that I am loved, it's kind of helping me somehow to cope. Another thing is, that graduation is coming so, paper works, examinations, and preparation for the face-to-face graduation are all that keep me stressed and busy. Anyways, fighting Aja!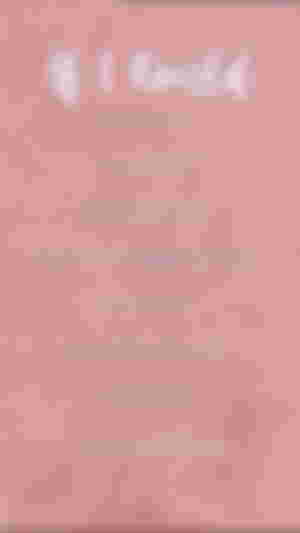 If I could change my name....
If I could change my name, I would name myself after my parents' names. Well, they said my name's derived from the combination of their names but I don't get in which part. Like, my real name is NEILFIE, my dad's name is SOFIO (Jr.) and my mom's name is MARILYN. My family calls me NEIL, which is so boyish, that's why my teacher in high school gave me a nickname, Fyang, and my close friends call me that nickname. I didn't see the combination in my name. I'd like to call myself, SOFIA MARI. I liked it because I think it's cute and I would be happier bearing the names of my parents. But, since I didn't get the name I want, I will save it for my future daughter, chos, in God's time hehe...
If I could live anywhere....
Someday, the time will come that I will have to build my own family, I would like to live in a place where my parents are near. I realized that as we are all becoming busy growing old, unnoticing our parents are getting old as well. I wanted to see them and checked on them from time to time. I want to make them feel that even though I have my own family, they will not feel that they have been forgotten and that their parenting has already ended. I want to make them feel that I am still in need of their care even with my own family. If I could live anywhere, it would be anywhere where my parents are close, closer to my heart.
If I could stay at any age forever...
I think 23 is a golden age for me. I have been the happiest ever since I became 23. I wanted to stay forever in this age where everything is in its right place though I know I still have a lot more to aim for. I am manifesting good things and positivity in my 23rd year. Also, more heights to conquer and achievements to get. I am starting this year with God on my side and I couldn't be any more confident doing the things I planned even the unprepared ones. If you are feeling left behind, please don't life's not a race, God has prepared our timelines all we have to do is to live with it and be willing to move out of our shells.
If I could spend a day in someone else's shoes...
I would like to borrow even just for a day Heart Evangelista's life. She's living her best life of her career. I am fond of watching fashion trends and modeling. I wanted to walk at the Dior fashion gala, take pictures on Eiffel Tower, and live like a living doll. I followed her on her different social media accounts and she never fails to awe me with her beautiful poses and amazing wardrobe every day. Aside from that, she is so down-to-earth. She cares a lot about animals one of her advocacies is to take good care of animals. She's one of the people I look up to because she's more than a pretty face.
If I could be besties with...
I think Selena Gomez and I could be very good best friends. We share the same vibes well, I could tell because I watch her live videos and follow her on her social media accounts. I can relate to her too in many ways.
If I could have someone else's talent...
If I could have someone else's talent that would be their talent in dancing hahaha. I really love dancing but it's not for me. Also, I envy those people who get to sleep early. I think it's a talent hahaha. I hated how much time I spent changing positions just to make me fall asleep hahaha.
If I could meet one celeb...
That will always be Taylor Swift. I admired her since elementary because she is very inspiring. She influenced me to play guitar and make compositions that are metaphorically written. She is just so amazing.
How about you try this one? :)