Falling in Love vs Falling in Love with the Idea of Being in Love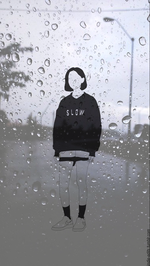 There's a difference between falling in love with someone and falling in love with the idea of being in love. One is genuine, the other one is rooted in desire. One is intimate, romantic, and passionate, the other is yearning, wanting, longing, and unstable.
They're actually more intertwined than one might think. Before we even solidify a relationship, we date. We date because we want to be in love, but sometimes we go into a relationship thinking the falling in love part will develop over time. However, my perception of this has completely changed.
If this person doesn't give you butterflies. If this person doesn't shake up your existence, doesn't make you want to spend every waking moment with them, or doesn't make you feel like you're on top of the world, don't make them your significant other.
You need a bonfire to keep the relationship going and healthy, not a match. You need something that will continue to burn rather than can be put out in seconds. Being in love keeps the flames burning and the romance churning, but a little match has little to offer to the other person. A little wind comes and the tiny flame is put out, but a little wind comes to a bonfire and the flames stay strong.
A relationship where one isn't in love is very shaky ground and that unpredictability will definitely end up hurting the one who is in love. Being in love sustains an intense partnership, but if you can't find it within yourself to reciprocate that same intense love, then don't waste your time or theirs on a mediocre relationship.
Don't rob them of being with someone who could be in love with them as much as they are with them. Dating is fine, but again, I highly suggest not rushing into a relationship until you both are fully fully aware, deeply, and intimately in love with each other, no questions about it.
It's okay to date for 1 week, 1 month, or 6 months however long it takes you to realize you're either in love with the person or you were just in love with the idea of being in love. Yes, it's nice to be loved, but it's also nicer when you're authentic with your feelings and explain how you honestly feel to your partner. Yes, it's hard but in the end, you'll be making the best choice for both of you in the long run
Happy Friday :)