why we should use Netflix ?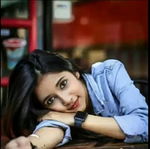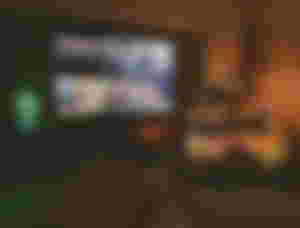 Most of us know about what is Netflix because it is almost popular just like YouTube. So the main theme of my article is to mention that why should we have Netflix?
In past years Netflix offered the content which was licenced but now we have seen a shift from licence content to producing its own original content. Netflix original content has improved significantly over the years with stellar documentaries, binge worthy original series and even horror movies and science fiction movies. Netflix is really investing money on presenting original content and this content is bit more different aa compare to that one which we watch on televisions and youtube. One thing more which i wanna add here is that netflix is working hard on the video quality of their content.
We all have watched the TV series and movies but Netflix offers something more. It is surprising for us that Netflix is offering a wide range of content where you can see niche content are even fringe content exist on the platform I think this is the main reason which keep us with this platform. You can see content of your own preference we can say Netflix is like a new world for series and movies.
Netflix was introduced in 1997 it means Netflix has now been around for over two decades. We have seen that other companies have injected advertising into every knock and crane they could find for example Hulu and CBS they have subscription which is based on advertisement and the force their user to pay in return they will remove the ads.
I know being a user it is very awkward to sit with ad and we don't want to see any add in centre of the movie because it will interrupt us. So it is good thing about Netflix that on Netflix you don't have to sit for 30 seconds with cringe marketing advertisements.
The Netflix provide us this facility that we can make up to 5 accounts with a single subscription and one more thing that Netflix does not limit the number of devices on which you can install and use the Netflix app instead the only limit is the number of screen you can watch Netflix on at the same time. Since Netflix offer us recommendations about content according to the viewing habits of you so it is good to keep the account only in your access and we should not give the access to account to anyone else because they can invade our privacy. I think this is the one reason that now Netflix is not earning much profit in comparison to previous years and the loss of netflix is also due to the presence of so many competitors like Disney hot plus, Apple tv and many others. Even if I talk about myself I am also using the account of my friend also it is like and invading the privacy of someone other but she is okay with it even she recommends me to watch different sort of movies and then we talk about those movies and exchange feedback with each other.
Now Netflix is offering different type of features like Netflix introduced the top 10 streamed content in your country. Browsing categories on the service is also is your with the homepage split into a variety of popular categories that you can expand to explore more. Netflix also provide us facility that we can search by any genre by episode etc. Another useful thing about the features of Netflix is it is now offering us upcoming movies and reminders about the upcoming projects.