Money making with Amazon:-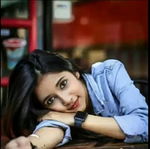 When it comes to online money makers it does not get much bigger than Amazon luckily for an entrepreneur looking for a new way to generate income Amazon is an easy way to get started they offer a variety of ways for you to share the wealth using their platform you may be surprised by how easy it is to be an Amazon best seller for otherwise generates income on Amazon.
There are so many ways for earning on Amazon weather you are selling are not.
Amazon is making a good value in online market and it has made 334 billion US dollars . There is no commerce site which is making such huge money.
You can made money on amazon with number of ways. Customers trust on amazon . About 89% of us customers want to buy from Amazon as compared to other sites.
1- Affiliate marketing
2-Amazon handmade
3-Amazon merch
4-kindle direct publishing
Everyone want to earn but no one want to invest money so it is a good way to earn money by Amazon. Affiliate marketing is such an option for all of us that we can make money without selling our product. Affiliate system of Amazon is truly a giant in the money making world.
You only have the reach of people . You only have to do one thing that you have to recommend the product to other people so that they can buy the product and if they buy you will earn a commission generally between 4% and 10% of the product purchase price goes to the Amazon affiliate. So I think it is a good thing for a start all you need is online audience for generating the money.
If you are an artist but you are not making money by your art then Amazon is a good place where you can sell your art goods and you can earn good money from there. On Amazon handmade you can sell clothing jewellery accessories art and other artisan goods.
Amazon handmade give you a custom URL and with the help of this URL your customer can easily find your shop. Amazon has make the things convenient for people and everyone love to use Amazon because it is more easy.
Don't worry if you are a beginner you can join Amazon to because at least you know how to design things and you can make things good.
You can sell t-shirts who day is and a lot of other things carrying your designs and surprising the you don't have to pay anything to Amazon and Amazon takes the responsibility for printing shipping packaging and sporting the customer.
There are so many people out there who really want to learn something about Amazon but they are resentful to start because they think that in Amazon you have to invest something first. I think these are the things which are a best opportunity for all of us that we can earn money by just showing our skills. Only we have to make account and we have to upload the design and price have to write the description and colour. On every design we will get royalty. My friend was constantly asking me about Amazon and she was enquiry me about it but I was unaware about Amazon. Now I took initiative to learn new things and I will also recommend this to my friend.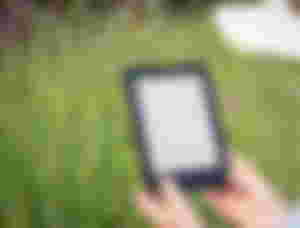 If you are a writer are you have access to writers group you can sell your books on Kindle direct publishing 70% of royalties on overall sales can go to you. Prolific writers are making a good amount of money here. A couple of best sellers will do wonders but you really need to create as that is stream of content to succeed in Kindle publishing.
My article is not stopped here I will explain it further more but in my next article so skin touch with me and thanks