Manjulika_Tale Of Spirit Revenge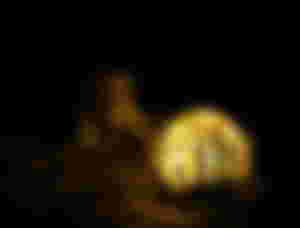 "Revenge is the infection of the spirit." ~Jonathan Maberry
Howdy my read dot cash family!!!
I hope you are doing well and work hard to gave you week a good start. Today I am going to share with a terrific tale of spirit revenge that based on real incident somewhere in South Asian state, India. While reading article on read dot cash Exciting Experience Of The Escape Room Game by @Ellen.he where she told about the spirit that killed her ex boyfriend and his pheonc on their engagement day in order to revenge of betrayed. These types of tales are very common in different parts of the world although they doesn't contain any logical foundation. Tale of Manjulika revenge is trending at my place in India. I first encounter with the tale in the Bollywood Movie Bhool Bhuliya that released Bhool Bhuliya 2 after the popularity among the public.
I research on the story of Manjulika and found that it's a true story of Indian Classic Dancer. Manjulika was 20 years old girl who possessive long hair and brown eyes. She possess matchless beauty and skills of dancing. She belongs to poor family and kidnapped and brought to Royal Court where she polished her dancing skills. She was apple of the King's eyes and perform from him especially. King wanted to marry with Manjulika that's why he purposed her for marriage. Manjulika turned down the King's purposal.
Shashidar was her dance partner at the Royal Court. Both of them were fluent in their dancing skills. Shashidar and Manjulika was in love with each other. King was aware about the emotional attachment of Shashidar and Manjulika. The king cut the throat of Shashidar when he was dancing with Manjulika in Royal Court.
Manjulika could not hold this grief and commit suicide. She penned a piece of letter before her death. The text of letter is below 👇
"I will take revenge of Shashidar'murder. I will be back to kill you King. I will never let any king rule this Palace. I will kill all of You " ~Manjulika
After few days, the king found dead in his room. People declare his death as murder by the Manjulika...... That's how king ripe what he had sowed
Isn't it Scarry to return of the Soul/ Spirit to revenge??? For its really horrific! Is revenge gave comfort??? Not at all my friends Revenge only add to your injuries. Learn to forgive others and try to do good so that you may have good.
While researching about Manjulika I came to know that Manjulika's Tale was first broadcasting actor Taruni Sachdev was died in Plan Crash near Jomsom Airport in Nepal in 2012.
In Movie Bhool Bhuliya the leading Actress Avni is classic dancer who is inspired by the Manjulika. Her grandma remains telling her the tale of Manjulika for inspiration as dancer and entrainment. But she felt the Manjulika character deeply and suffer from Mental disorder known as Dissociative Identity Disorder. Where patients owns multiple distinct personalities. Patient suffer from such disorder because of past trauma. Person behave violently and abnormally. He may be attempt to commit suicide and harm other. If anyone have such symptoms try to stay calm and hurried to consult with psychiatrist.
I didn't found solid ground that prove the reality of such tales nor I denied for its existence. I will end my today's blog with quote that is universal truth :
"As You Sow, So Shall You Reap."
Thank you so much for reading my article. Please don't forget to like, share and subscribe. Your suggestions and appreciations will be great support and motivation for me to be consistent at writing as newbie on read dot cash.
This 100% Original Content. All words belong to Author of this Article @Fairy_tales .