Changes and My Coping Mechanism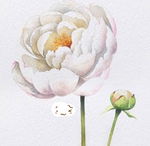 Everything that we have in this world is never permanent.

If you noticed, there are a lot of changes around you. Just like me, I noticed that in our Barangay, before the people living here were only a few. Like our neighbors was just 5 and the rest are way too far but now it looks very populated and even on those area that are supposed to be part of the SEA it has houses. People prefer to live there instead because there are no rental fees.
A lot have already changed, people may have come and go, we may long for them but we have to accept that nothing is permanent in this world. Today I grieve for another colleague who decided to resign. It was all too sudden actually because we never even felt it. I was just so shocked when I received an email sent by our manager that he actually resigned.
Personally speaking, I hate changes. You can call me boring but once I got used to something would rather have a routine especially if that benefits me or my family just that I can never always hate it because if I do I will then be just the boring person. No improvement, no nothing.
I must admit that there are changes that I love having like when I had a child, when I got a job or even graduated school. So I actually learned looking at the brighter side but since I had been into so much too my mind is already programmed to prepare for what's worst. Being a breadwinner made me so much aware of what might have happened negatively and makes me want to prepare for anything bad but it is never really a good thing just that my anxiety keeps on taunting me when triggered.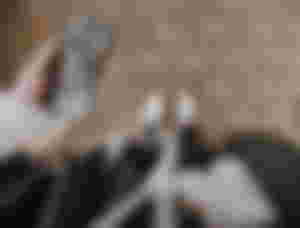 How do I cope?
Ideally, when there's changes at first I would cry my heart out. When my brother finally graduated from College, I was so happy but then only to realize that it would mean that we would have to be away from him because of his course and field of work. He loves the sea and travelling. When I told him I will do my best to send him to College he was so eager to tell me he would like to take Nautical course. I disagreed at first but realize maybe its meant for him. So decided to just agree with it. Every time he goes to work that means he would be away for like how weeks or even months my mom and I would always cry.
Another thing is when my Mom lend a job which means I can no longer see her whenever I like and that my kids won't be able to be with her like before triggered my anxiety but then with this change as we continue to see and cope with it I am happy that my mom can buy things and go to places she likes because she has her own budget now unlike before where what I can provide is just for the food and bills.
I cope by crying and wiping my tears after then thinking if how can I go on adjusting with it. Many would laugh at me because I am such a cry baby but really changes makes me feel sick and nervous. There's always this what ifs in my mind.
Another thing is, this is for everyone reading this. CHOOSE THE PEOPLE WHOM YOU ARE WITH. Those people around you plays a very important role in managing your emotions and your coping mechanism with everything that is happening in life.

Changes in life is uncontrollable. We gotta move forward and continue to plan things around. Life will never be a walk in the park but we will surely get through with this.
I am always grateful because I have the people I value the most. Everyone in this world is already suffering we have to be just the person who lightens up the world.
---