Some School Memories 2
Guys this is just a continuation of the last article I published entitled Some School Memories (Never Have I ever Challeng School Edition) Because I said that I will continue this because I was a bit hung up last time in answering and I only answered 3 of the questions. I also can't think of a topic right now, in fact, my brain didn't function properly again hahhahha. I've been thinking a lot lately, you know student life hahhaha I always think a lot. So that's my topics for now so please bare with me hahhaha. Anyway, I can really enjoy this challenge because for me, I can go back to my memories when I was young and I was still in elementary and high school where the events were still really fun and it wasn't that stressful to study because now it's a bit difficult and it's really different from the past and you know college life is not that enjoyable.
Anyway I'm going to start this because I'm talking a lot again hahahha.
BULLIED ANYONE AT SCHOOL
I have never been bullied but I have been bullied. Huhuhu sad. Especially when I was in elementary school, when I was in high school I was somewhat less bullied. It's not that bad bullying I've experienced, it's just hurtful words, nothing physical. My look is really the reason why I am being bullied, but that's really how it is when kids are always tempted by looks. But of course there are times when I'm really hurt because the teasing of me doesn't seem like a joke and the words I hear from them are a bit hurtful. When I was in high school, that was reduced again because I was already resisting when I was teased about how I looked. And I no longer allow myself to be bullied like when I was in elementary school.
GONE ON A FIELDTRIP
Actually guys I've never really joined on a field trip in my whole life. From Elementary to Senior High School I have never had the experience of being on a Field Trip. The reason is that my mother does not allow me, as well as my sister, our mother does not allow us to go with such people because she is always worried because of what she sees in the news, you know what I want say right hahhaha.
ENJOYED STUDYING
I just enjoyed studying when I was in Senior High School. At that time, I had a circle of friends so I was always excited to go in school ang study because of them. Of course, that also counted that I enjoyed studying because I really didn't want to be absent during those times because I might have missed lessons and events. Besides, my diligence was really hard to study during those times and that resulted in me becoming a honor student, I graduated with High Honor. Didn't my enjoyment and diligence in studying pay off? Hahhahha.
IMPRESS SOMEONE WHO DISLIKE ME
As I remembered I think I did it but it didn't work hahhahha. I am trying to impress her because she really didn't like me and I wanted her to be my friend but in the end she didn't really like me either. So from then on I didn't really force myself on people who didn't like me, bahala sila sa buhay nila dyan hahhahah as long as I was showing my true self. Since then, my friends have become fewer because when I know that someone doesn't like me, I don't make a way for us to be friends.
PLAYED IN A SPORTS TEAM
I have never participated in any sports at school. I'm a shy person as you all know and because I also don't really have any talent in those sports hahhahha. But now I seem to have changed my mind as if I want to join sports now. But let's forget that, I know some sports but I'm not really good at those either.
And up to here first. I feel satisfied with the questions I answered here in the Never Have I Ever Challenge School Edition although I didn't answer all of them but that's okay, I've already answered a lot of them. And because of these questions I somehow remember my memories when I was a young. It's just good to savor and enjoy the past right, especially the happy ones because you know you can't do it again because you're not young anymore but at least you can go back to it. So that's all for today I hope you enjoyed reading it and if you want to join this challenge you can read the article by kingofreview and there you will also find the list of questions. Thanks a lot. Happy Wednesday to all of us.
And before this article ends, I would like to thank Maam @Talecharm for renewing her sponsorship to me. Thank you so much Maam for your continued support of me.
Thank you very much for reading, I hope you do not get tired of reading my works. Thank you for your support and trust in me and my articles. Thank you again.
I would like to thank my Sponsors who are so kind and generous. Please visit and read their articles when you have free time. Their articles are also very beautiful and great so you will definitely enjoy reading. And I also want to thank the people who always read, comment and upvote my articles. Thank you very much too. And may you all be blessed for your kindness and goodness.
Thanks for reading this.
Keep Safe and God Bless us always.
Don't Forget to Be Nice and Be Good to Everyone.
Bye.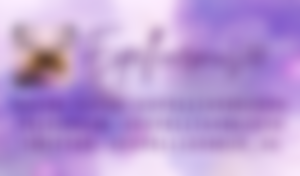 Lead image source: Unsplash