I think I need to rest for a while
Hello to all of you. It's the third day of this year, the time is really fast. It seems like I just greet you a "Happy New Year" and now it's over and we're on the third day of 2022. But it's okay if the time is moving fast, so that maybe this virus will end in 2023. There really isn't any virus that is spreading and we will have completely suppressed those viruses by 2023. Now the year that has begun news about the Covid case has increased again in our country and it is said that other Virus that has just entered our country already spread. Honestly, it's not good to hear such news because who would want that this year's opening is not a good news, right? Because we all want to hear good news.
Anyway the reason why I couldn't write yesterday is because I took a break. On December 31, my head started to hurt until now I have had a headache. Sometimes my eyes hurt too so I decided not to write at all to rest my eyes and head. Of course when you write an article, your eyes have been focused on the screen of your gadget for a long time and I think that is one of the reasons why my head and eyes hurt. Ever since we had Christmas Break, I've always sleep late at night, sometimes it's 11:00 pm- 12:00 am or sometimes it's dawn already when I sleep. I also don't really eat at the right time these past few days especially when I go to bed late I also wake up late so my breakfast and lunch are sometimes combined in one meal. I still take all my vitamins and that's what I don't forget every day. I feel like my use of the gadget is also one of the reasons why I always have a headache. We know that the radiation of gadgets is strong so if you are always focused on the screen of your gadget that you are using there is a possibility that you will have a headache and not only that because your eyes will also quickly blur. But I used to have really blurred eyes, I was in 4th Year High School when I found out that my eyes were really blurred.
So in case I can't write here for a few days that's my reason, I will rest my head and eyes. Fortunately, we didn't have an online class today so I wasn't too exposed to my cellphone. But tomorrow surely we have class and I need to wake up early so I also really need to go to bed early. I am also taking Paracetamol to reduce the pain in my head. I have also read and searched for some solutions to prevent headaches and one of the ones I read is taking Paracetamol. I also need to always drink water so that I don't get dehydrated, I also need to get enough sleep because one of the reasons for my headaches is lack of sleep, I also need to eat at the right time. I think that Christmas Break is the cause of my headache today and in the past few days, because I am lack of sleep and I didn't eat food at the right time, including that my eyes are always focused on the gadget because of doing my school requirements and also like watching movies and videos and more when I have free time.
I just really hope that this headache of mine will go away so that I can still write here because I also need to earn. And of course I have to heal so that I don't have to suffer every time I have a headache. I think when the class starts again, my sleep and eating food will return at the right time so my headaches will be reduced, and the only reason of my headaches will be the school requirements, activities, quizzes and projects hahahha.
So up to here first. I'm not sure when I will be able to write and publish an article again because I need to rest myself first so that I can get better. Health is still the most important of all so we really need to value and take care of ourselves.
Happy Monday to you. That's all for now. Have a great day to all of you.
Thank you very much for reading, I hope you do not get tired of reading my works. Thank you for your support and trust in me and my articles. Thank you again.
I would like to thank my Sponsors who are so kind and generous. Please visit and read their articles when you have free time. Their articles are also very beautiful and great so you will definitely enjoy reading. And I also want to thank the people who always read, comment and upvote my articles. Thank you very much too. And may you all be blessed for your kindness and goodness.
Thanks for reading this.
Keep Safe and God Bless us always.
Don't Forget to Be Nice and Be Good to Everyone.
Bye.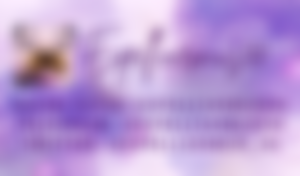 Lead image source: Unsplash