First rain of summer.
Of the time I was writing this I was just lying down, listening to music, covered with a blanket and here I was holding a cellphone. It's been raining since I woke up this morning. The weather here with us today is really making me lazy. It's raining, cold and shady. It's really lazy to act when the weather is like that, isn't it? You what are you usually do when it rains? Are you just at home feeling lazy or eating hot foods? At home and just sleeping? Of course those who have work still go to work even at this time because they still need to earn money, but it is also okay to work when the time is like this usually because the bosses don't give much work and other people don't go out from their houses so those who work in restaurants, malls and others don't do much because they don't have costumers. The others, when the weather is like this, just lock themselves in their room and enjoy there, I mean doing things that make them happy like playing loud music, singing loudly and just eating.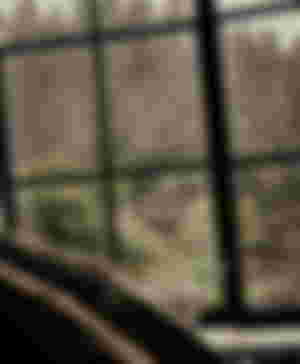 Image source: Rainy Day
It's only the time raining again here in our province as in the rain is really heavy and non -stop but there is no wind involved, it's been raining here before but it's not too strong do you know the typical strength of rain every rainy season? Ganun lang sya. This type of rain is not able to flood unlike typhoons. So the rain is not scary or frightening. Last week, it was just mist that we always experienced and it was only for a while that there were more days that it is very hot and now it's raining, I'm sure many were happy that it was finally raining because the others wanted it because it was too hot here in our province. It's okay if it rains like this but I hope it doesn't rain every day because the roads are too muddy then and we will have a hard time drying the clothes that are hung. Besides, you can't go out when you want to roam because the road is slippery and it's hard to travel when it rains like this. The others also can't swim anymore, when a lot of people or family set and planned a swimming/outing/camping and it suddenly raining, the plan was no longer come true hahahha. So for me, it is okay to rain but not every day, and also it's only summer now, Dry Season just start last March, will it be rainy season right away?
Image source: Rainy Day
But I will also share with you what I do during times like this. Actually before, because when the weather is like this there are no classes, they suspend classes but since classes are just online now that is no longer effective even if it the weather's like this, the online class will continue hahahha. When we used to be kids, when my sister and I found out that there was no classes and it was announced on TV, we were happy because we only spent the day at home. Since that morning, we will be watching cartoons on a cartoon network that was really known to be watched by children, we will watch while we eat chips, bread and whatsoever and we just chilling in our beds, we really enjoy it and the feeling is really different, until now I still want to do that but we are no longer children. When we were teenagers and we found out that there was no classes, my sister was going to buy instant noodles like Pancit Canton and Lucky Me, she bought a lot of that because we combined our money (baon) for that day and those noodles was also cheap back then unlike now those noodles are so expensive. That's what we eat while watching movies, yes, my sister and I used to do movie marathons when the weather was like this. But now that we're older and life is no longer just about chillin' and relaxing, we can't do that much. And one more thing, even though the time is like this, our online class is still going on, I can't stop and enjoy it because I'm still studying and paying attention to it.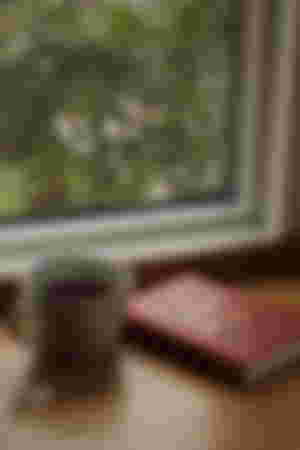 Image source: Rainy Days
I just remember the past. My youth comes back to me spontaneously when the weather is like this, I don't know why. Did you also experience that, that when it rains your past memories come back to you? Because every time it rains, that's really what I always think and feel like I'm going back to the past. I really love rainy days too but I don't want to get to the point where it's flooding, I don't want that to, what I want is just the rainy days but no floods happen and at the same time there are no storms as in it is just rainy days.
And that's all for today. Is it also raining in your area guys? Do you think it's already rainy season? If yes, it's the so early, it's only April now, and the typical start of the rainy season should be July. Anyways, what do you do when the weather is like this, when it's raining and cold? Share it in the commet section if you want. Up to here first. I hope that somehow you enjoyed reading my article. Thanks a lot.
Thank you very much for reading, I hope you do not get tired of reading my works. Thank you for your support and trust in me and my articles. Thank you again.
I would like to thank my Sponsors who are so kind and generous. Please visit and read their articles when you have free time. Their articles are also very beautiful and great so you will definitely enjoy reading. And I also want to thank the people who always read, comment and upvote my articles. Thank you very much too. And may you all be blessed for your kindness and goodness.
Thanks for reading this.
Keep Safe and God Bless us always.
Don't Forget to Be Nice and Be Good to Everyone.
Bye.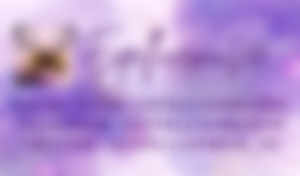 Lead image source: Rain