Every Christmas, a lot of movies about Christmas are released. It can be seen on any television channel. And I'm one of those viewers. Hahahha I really like movies about Christmas not only because they are beautiful and fun, but also because you can learn something from them. Everything about Christmas movie has lessons to be learned from the story. Since Christmas is Papa Jesus Birthday, of course it really needs to be meaningful. And of course, stories about Santa Claus will not be out of this days , because that is exactly what the children are looking forward to. Because they are asking for a gift from Santa Claus and they really believe that there is a real Santa Claus.
So today I will present some of the Christmas movies that no matter how many times I watch, I never get tired of watching it. I don't know why but I really like Christmas movies, even if I watch them over and over again, the excitement is still there.
So here's some of them:
Image source: Home Alone
"Kevin" is a child who is the protagonist of that story and this movie is really one of the best movies. Kevin is the star of Part 1 and Part 2 of the movie and "Max" is the star of Part 3 of it. Kevin is always told by his relatives that he is a naughty and rebellious child. It's fun to watch because you can see how smart the kids are in the story, you can also really laugh a lot at what they do to bad people. It's also fun to watch because the children are so cute and so adorable, you can also see in them that they have really good hearts even when they are young. If you want to know the story, you can start watching it. This is beautiful and I assure you that, you will really laugh a lot and of course be happy with the whole story. I don't want to tell the summary of story because I don't want to spoil those who haven't watched it yet.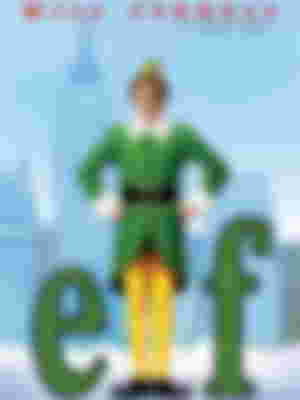 Image source: Elf
The story is about a baby who went to the place of the elves. The elves raised him and pity grows that he can really see the difference between him and them, he is a normal person so he is also big and the elves are just small people. But because he grew up with elves, he became accustomed to elf activities, just like wrapping gifts every Christmas. And after a while he noticed that he was different from everyone, that's when he asked what was wrong with him and the elf were he grew up with told him that. He decides to go to the place where his real family is and that's where the whole story begins. I won't even continue sharing what happens next and maybe someone wants to watch this movie be spoiled by me hahahha. All I can say is that this is also one of the best christmas movies I have ever watched and you can also learn a lesson from the story.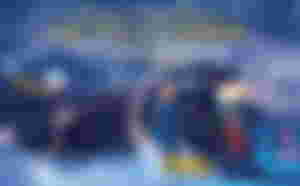 Image source: Polar Express
This one is about children. This is something that young people can watch, especially those who doubt Christmas. There is a child here who does not believe in Christmas and when he boarded a train with other children also, his adventure began and his experience while they were still traveling proved to him that Christmas is real. The experiences of his fellow children who were also on the train confirmed their belief that Christmas was real and that they really had a lot of experience that taught them a lesson. By the way, this one is animated, not like the previous movies, but even though it is animated, its story is really good, so it's worth watching too.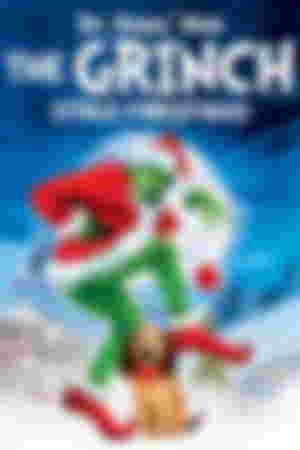 Image source: Grinch
This is the story of a man named "Grinch" who also does not believe in Christmas. He looks strange and not like normal people. He is color green and furry. Its story is that he stole all the christmas decorations and other things about christmas in every house in their community. He took it to the place where he lived and that was far from other people's houses. And the story is how he was convinced by the people in their community that Christmas is real and how he will take Christmas to heart. There are many other lessons to be learned from this story and it is also really fun to watch.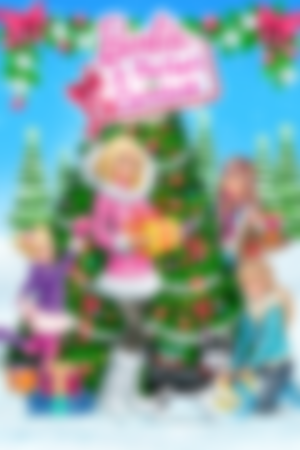 Image source: Barbie
When you were young, this was really your passion, watching "Barbie". Of course if you are female/girl. The story is that Barbie and her siblings would have gone to a place where they said it was very fun to celebrate Christmas. They really prepared for that well and they were super excited. But that didn't happen because they were stranded somewhere and because the snow was so strong in that area. Barbie's sisters didn't like that because it wasn't really their plan and they didn't want to stay in that place because they thought it was sad there because there were only a few people while there's a lot of people in the place they were supposed to go to, that it's crowded and very fun. They are also worried that they may not be able to continue going to the place they plan to go. And what they did not expect happened where their flight is being canceleed and right there they will spend Christmas in a place they do not want, where yhey are being stranded. But they didn't expect that their Christmas would be so happy in that place and that's how the story went. It is also good for children, women and of course anyone to watch because the message of this movie is also good.
And those are my Favorite Movies about Christmas. I am not a childish because I like movies about Christmas, but because this movies are not just for children and they are for everyone. If you also try to watch some of those, you will really realize that the movies about Christmas are also good.
So that's all for now. Thank you so much for taking the time to read this and I hope you enjoy. Until again.
Thank you very much for reading, I hope you do not get tired of reading my works. Thank you for your support and trust in me and my articles. Thank you again.
I would like to thank my Sponsors who are so kind and generous. Please visit and read their articles when you have free time. Their articles are also very beautiful and great so you will definitely enjoy reading. And I also want to thank the people who always read, comment and upvote my articles. Thank you very much too. And may you all be blessed for your kindness and goodness.
Thanks for reading this.
Keep Safe and God Bless us always.
Don't Forget to Be Nice and Be Good to Everyone.
Bye.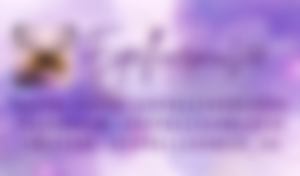 Lead image source: Unsplash