10 Things that makes me Happy
What are the 10 things that makes me really happy? Yes that's my topic for today and I just saw this question from a random post on a social media app and I am enticed to also answer this one. I think I already shared before some things that makes me happy but thats only a few things so today I have to share 10 things that makes me happy. So without further ado I will start sharing those 10 things.
Of course there's a lot of thing you can do with your phone. And my phone makes me happy because it's the thing I just go to when I am bored. I will just open my YouTube and watch videos there or any other apps and then my boredom will fade away. And also our phone can help us a lot in many things now, that's why for me it is very important and at the same time it can make you happy.
I am using my earphones when I want to listen to some music and music makes me happy. That's why my earphones are needed to be just beside me and when my earphones are gone or I couldn't find it I am starting to get irritated hahhaha.
It is hard to learn chords that's why sometimes I am pissed when I didn't do it the right way  but when I am practicing new chords and I get it right, I feel so happy. I feel like I could play and show new set of chords to my mother and my sister and so they will be proud of me hahhaha. And every time I am holding my ukulele I feel so happy and relax. The sounds of ukulele is kind of good to my ears.
Is foods also considered as thing? Hahahha already know the answer. But foods really makes me happy not even when I am just hungry but when I see foods I always feel happy. As I always said "Food is Life" so no one can stop me for being so in love with foods hahahha.
When I want some entertainment I will just turned our TV on and find some show that I think will satisfy the entertainment I want to watch so in short watching TV can also makes me happy. And I have a favorite show as of now that I always watching every evening, that is Family Feud, I already shared the reason why I like that show in my previous articles. But yeah, that is the reason why I like watching TV now because that show makes me happy.
I know that it's bad to be addicted in online shopping but I know my limitations. And also I only buy online when they have sale so I can save and the things I only buy are ones that is needed by me or by my family or something that is necessary. And I just enjoy the feeling when I am shopping online hahahha but yeah online shopping is one of the things that also makes me happy.
I love to watch movies since then and when series become popular online I also get addicted of watching it. I know that a lot of people now are into watching series on Netflix also or in other sites and apps. Sometimes watching those series is the cause why I am lack of sleep but I can't help it because watching those are the reason of my happiness hahhaha.
I know that I told it back then. I really love flowers and when I see one, my moods become lighter. When I see more colorful flowers I become so happy and I don't know why. Maybe because flowers are said to be mood lifters that's why I am so amused when I see flowers.
Just like I said up above there hahahha, I love music. Apart from "Food is Life", "Music is Life" is also one of my motto hahahha. I love to hear music because it set my mood and give me those chill vibes especially when the music I hear are relaxing and nice to my ears. But of course I don't listen to sad music when I want to be happy hahhaha.
When I know I need to go somewhere to buy something or me and my friends need to meet up, I became happy because I know I can somehow wander around. And it is such a pleasure when you see beautiful places everywhere right? I don't know but I am the kind of person who will be happy to see beautiful scenery even if I already saw it a couple of times. But anyway, wandering around makes me happy too.
And that's the 10 things that makes me happy for now. Actually I supposed to publish this article yesterday but since there is a Thunder and Lightning here with us when I am about to publish this one, I just decided to stop using my phone and I will just upload it when the thunder and lightning stops but suddenly we have a power interruption and my phone is have about half of its battery so I canceled to publish this because I am saving my phone's battery for emergency purposes.
And that's all for today. I hope you enjoyed reading this article of mine. How about you what are the 10 things that makes you happy right now? You can share your answer in the comment section or you can also write an article about it. That's it for now. Happy Thursday everybody!
---
Thank you very much for reading, I hope you do not get tired of reading my works.  Thank you for your support and trust in me and my articles.  Thank you again.
I would like to thank my Sponsors who are so kind and generous.  Please visit and read their articles when you have free time.  Their articles are also very beautiful and great so you will definitely enjoy reading.  And I also want to thank the people who always read, comment and upvote my articles.  Thank you very much too.  And may you all be blessed for your kindness and goodness.
 Thanks for reading this.
 Keep Safe and God Bless us always.
 Don't Forget to Be Nice and Be Good to Everyone.
 Bye.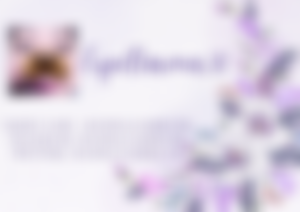 Lead image source: Unsplash