Hello Lovely and Handsome writers of Read.Cash. How was your day? Mine was great as I spent my whole day according to my plan and I enjoyed reading articles in this wonderful platform.
First of all I want to say thanks to __ @Abhay for his kind sponsorship and trusting on me, thank you soo much again for believing on me.
________________________
I would like to start my article with a short question___
Why do we often face Failures??? Why do we meet to Stress as our unseperable best friend??
I guess I'm familiar with the answer to these question. Let's find out___
Because We easily surrender to negetivities, to our problems and most important to our unchangeable past.
We are allowed to look back at our past but we are not allowed to cling close to our past for a long period.
Who did not give us the permission to do so??? Actually they are our broken heart and shattered soul who once were decieved by our demon like past.
Then why are we allowed to stare and look back at our past???
We are most intelligent, smartest living creatures on Earth among all, instead of having lots of intelligence we are not free from making mistakes. There is no one who can confidently say that She/He did not make any mistakes in their past . Because they did. We made numerous mistakes, we can't even count them.
"To err is Human" __ We all have heard about this phrase. It is surely true. We can't set ourselves free from making mistakes but we can reduce and control it by learning from our past.
Our past is our great teacher. Our past is our true advisor. Our past is our real guider. So do not hesitate to look back to your past, because you will find millions of solutions to your present problems from your past. So proudly recall your past and learn again & again from your mistakes ,from your errors but do not stay there for too long.
________________________
We all are totally different from each other, we all have some different qualities, we all have some different potential, we all have some different talents , we all have different passions__We all know these things so I'm not going into the depth of this topic anymore.
Allow me to share a story which actually happened with me when I was in my high school.
After completing my primary education from a very good school which is located nearby our house , my parents decided to change my school for more better education.
I made lots of friends there in the first day of my school as I was very good at making friends even now. Shortly after that good situation, my so called good friends started to bully me and they said "You're an introvert, you're shy and you're not like us". I swear I was not... I did not mind to their words , I always tried to avoide their bad words , bad behaviour which made them more furious, more envious towards me.
After bearing lots of pains, hurts I changed myself little bit but believe me I'm still surviving, still fighting for my own self. I'm happy for having myself ( Sorry for not diving deep into that story actually I'm not in a mood to recall those bad Memories, I hope you will understand). I want to dedicate a brief letter to my bullies___
Dear My Bullies___
I didn't see anyone of you since 2years actually I cut myself off from all of you long time ago. I think that's why You all forgot that I was not shy or introvert, I loves to talk. You couldn't even imagine about my nature. Actually I was just protecting my fragile self from destroying and decaying. I was not bitter , I just loves to speak the truth and straight. I could not make maze by weaving words even now. I was not weak , I just trusted all of you blindly. I did not give up , I was just healing my wounds secretly and preparing myself for a great war against every evil thing.
I wanted to hang out with all of you. I wanted to fit myself in the fake world of yours. I wanted to talk to all of you but I chose to swallow my words, my feelings which I wanted to reveal. I tried my best to hide all my fears and for this reason I burried one piece of my own self in my past in the graveyard of my heart. I think it was the hardest thing I ever did. You forgot that I was stronger than all of you. I know how to play and use with both pen and sword, I can still fly with my broken wings.
I can't deny that I had a mental breakdown for quite some moments then, but it doesn't mean that I was & am weak. Life, bad time, bad people can even knock down the strongest hearts too.
I also had lots of storms in my head,but those storms made my life anew & beautiful. Now I am able to see and hear those invisible and unspoken words which my soul want to whisper to my mind. So Thank you soo much my bullies for making me strong than ever. Thank you sooo much for making me who I am now. Thank you soo much for making me more precious. Thank you soo much for making me more worthy. I'm still grateful towards all of you. I want all of you back in my life as I have to walk a long way towards my dreams and I need some motivation, some encouragement from all of you. I know you too want to see me in a higher position than all of you, you too want to help me to fulfill my aims that's why all of you were helping me to achieve my dreams in disguise of bullying. Thank you sooo again my Dearies.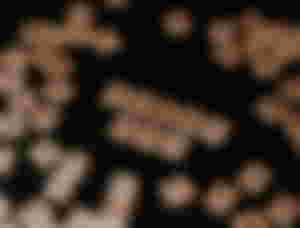 Conclusion :— Remember, bad people and negetivities either makes a human being great or destroyes her/his whole life . It's up to you how you take these things.
Every single thing happens for a great reason, so never say ' Why me ' or never complain about your bad condition or situation.
Do not blame yourself or your Almighty, Just because you're going through hardships, pains and hurts. Remember our creator always gives hurdles to those who can bear and can clear His test. These are the things which will make you stronger than ever.
I do not hate those people who used to bully or mock me because according to me __It is totally pointless to hate someone for their bad deeds, we can give them a chance to change. I think the most important and precious things in our life are Friends and the relationships between human beings.
________________________
Thank you soo much for stopping here and reading my article. I'm not a good or professional writer so please bear with me and forgive me for my mistakes. I just started my journey 3days ago, so I need sometimes to make myself more professional.
How was your day ? I hope you enjoyed your day beautifully.
23.11.2021
Lead image edited by me via PicsArt. Other image downloaded from Unsplash.