I Have Been Thinking Of Changing My Professional Career.
Economics was everything, from daily life to the afterlife. The future could be computed with numbers and past data, one of which is your career. The upcoming hurricane or the global recession, Inflation, and pandemic have you ever thought of what will happen soon? Your career and life? Your work and your future? With the increasing number of unemployed and the decreasing digit of opportunities, it's not just the economy that was struggling but also the idea of a workforce, demand jobs and work, career, professionals and not, blue and white. The worst things will have to come.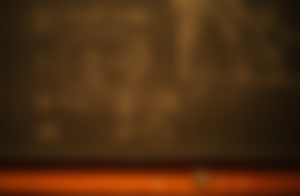 This day was the start of the examination for future agriculturists, and I posted a simple greeting to my Facebook saying good luck to my friends and all the future ones. I knew they would be filled with something inside, for this wasn't just one day but three days of straight examination. The first screening to become a licensed professional is the exam which not everyone will pass. Not all who take it can get the grade, and there will fail many times. Some are first-time risk takers and have all the stories they have been holding in the examination room.
In reality, passing the exam couldn't guarantee work or a job. I have been there. How much more to those who failed the attempt? They can still fight, and some choose a different way, changing their career path.
Changing careers is a challenge. Some people will have more advantages, but not everyone. For example, I plan to change some of my career paths for some time. It won't last forever, and I needed that to upgrade my career soon.
I also had friends that had already forgotten being in the field, some choices to become uniform personnel, armies, and everything, which was good. I see they have been enjoying the journey, and some will have no option but to have a career path with no choices. They need work.
This was one of the challenges; though you are a college graduate, had a degree, and passed the examinations and everything still not everyone will have the same opportunities, which says the reality that competition wasn't in the schools during the exam but goes out after graduation in the real world and real life.
Why did I come across this one? The global economy is facing abrupt changes in the economy and the workforce sectors. One problem is high Inflation globally, the cases of central banks which made interest rates higher, and the economy as a fast-growing medium. Good or bad, there will be changes in the career and workforce of humans.
In global Inflation, where the value of our money decreases its value, only a few items can be bought for groceries, and our currency power to purchase goods decreases. Not only for the poor but also for the rich. As this comes, a company needs to shut down or cut off the workforce. This happened during and after the pandemic when people became unemployed. This might result in some thinking of shifting their career path.
The increasing interest rate of banks was a signal that we were having Inflation and getting ready for something worst economic breakdown when banks implemented higher interest rates. This meant that also the lending interest would sour up. Some businesses that were a loan, farmers who get land lending, and many more also need to pay high interest on their borrowed money.
The last thing is the emerging economic transformation, robotics, and machines. For years now, people's jobs have been changed by robots and devices, so as the days and more years of development, people and economists will have more looking for lower job opportunities for people, somehow everything had been changed, and technology will be one of the competitors in our jobs, professionals and not. With the machines and high technology, somehow, a lesser number of people who will manage the automated control will be the ones who will get the job.
We were looking and basing the result from the past; who won't be worried? So, at the right moment, we shall not be restricted to one career path; somehow, we always need upgrades, more concepts and learning, education, and everything.
My career initially focused on farming, but now I am looking forward to a path in education, business, entrepreneurship, trade, and writing. Moreover, it will be in great demand when you are versatile and can manage many tasks, are upgradable, and are open to new career ventures.
I have been watching and suddenly became interested in economics and the future behind it, from the global and local. Why? It's all affecting everything, from life to career.