Choosing Between Two: Is Hard Decision.
In life, there will always be a moment where we need to choose between A and B; somehow, we want more of those choices. Better if the given was least three, A B and C so if I choose one and I am wrong, still a soft feeling inside, but when only two was presented, and I prefer the one there were regret feelings. If I am capable, I will indeed choose all the given things. I wanted all chosen to favor me, but the reality is that. That's wont happened, when they said to choose one, only one.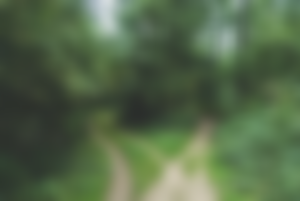 It created that there was always opposition, the right, and wrong, the black, and white. Everything there was given a choice in specific categories. It's hard to favorites, so people blend it instead of white or black. They will integrate the two things. How beautiful was that?
All my life, one that I wished to have powers is that all my chosen things are correct. Imagine a boy in exams; one that he wanted to is that the answer he picks is the correct answer, a perfect answer. Where if I choose the "B," certainly the answer will be the letter of my choice; even if I don't think much about what I have chosen will correct; how awesome was that? But in reality, it speaks about things that won't happen. It will be right if I will think twice or more.
Even decisions if life, I was caged in my chosen fields. Where should I get that or not? Buy or not? Like again what if what we like to buy and select will bring in an instant. Like a rich guy who never thinks of choosing the A and B, just but the instead.
Power is the one to obtain such things. If you had the power, all the items would be gets into you. All your wishes will come not minding the other choices.
Some people will choose between love and career. Not just in fiction stories, but I also met different people who choices the career over love. Why? Sometimes practicality leads them to that choices. I am lucky to open inside my head that the future is not all about love; the end is about investment.
I will be honest that I am not the typical man where when I choose between love or a career, I will choose a career. I have been in poverty, and in reality, love alone can't make you survive.
Choosing between the two is much more likely to happen as the option is unbeatable.
Like the stories of the blue and red pill, you will choose between the two. You can see them both.
It is also incorporated in choosing your partners. You can't select both; if you two female or male you loved, you shall only have one to marry, well exempted if what is the culture you have. Like you were in the column where you must choose between the two, the woman you loved and the woman who loves you. Whom you will choose.
In that extra, I will choose whom I love. Why? Well, that was me.
Two different options, one is the best, and the other one will be let run, hard isn't it?
Given this idea that we could have one decision in two options. How to decide what to choose?
Look to the future. Agree with me if you are futuristic; the past is the past, and we need to consider what will be the following things to happen. We shall be looking at the future; choosing between the two must know who will give you benefits instead.

Look at the past. Past is the history of failure or success. In choosing, you must learn to think of those that happened in the past, learn from the stigmas' and recollect those failures as a receipt. Think a hundred times when it marks a loss from the past, not the feeling returns.

Enjoy the present. It's just said that whatever the decision you made. A or B what shall we do is to enjoy, don't over think if we choose the right one or not. Sometimes other people will say that you chose the wrong one. In the first place, you pointed it out because you knew there was something in there.
We were stocked in that position, and I guessed all of us could have that feeling, not just me. Choosing is a virtue of good decisions; thinking is the way we must collect the past and the future. History for yourself and others will help in deciding.
What you choose is the best; we must embrace and defend that you are right. Thanks for reading…