I feel good when I could help people around me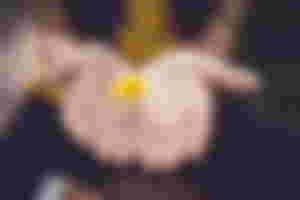 The most romantic thing I have ever done is give people something without them asking for it.
Sometimes being romantic shouldn't be for just a relationship alone you could be romantic to your neighbor without any strings attached to it.
I have done such before and I was misunderstood for giving without them asking meanwhile I was only been kind towards them because they always complain about what to eat every morning which always disturb my hearing from my room.
In this kind of era that we are now, people take things personally and misunderstand someone's intention towards them and that was what happened to me when I try to help some certain people in my compound.
________________________
When I was living with my sister I use to work in a factory and we always receive a monthly product from the factory it was just me and my sister that lives so those products were too much for us to consume so we both decided to share part of it.
In our house, there was a room that it is only guys that live there and sometimes I overheard them contemplating on what to eat so I just choose to be giving them part of my product every month.
The first month all of them were so happy about it because our production is very expensive and quality in the market so getting it for free means a lot to them.
The second month they are grateful since I gave them last month and the third month one of them thought I was actually looking for a way to date out of them I overheard them talking about it from our room window because our room is very close to their own.
________________________
And that is why in my country it is very dangerous to be romantic by giving someone something without them asking.
The fourth month I talked to them before giving them the product because I don't like it when people misunderstand my intention and my kindness for something else.
Because to me giving means kindness, love, and care so when I give I don't like people mixing it up with something else like those guys did and ever since then they realized that am just being kind to them and nothing else is attached to whatever I give them.
Later we became friends and they all asked me why I love giving and I explained to them that giving means a lot to me because I feel good when I could help people around me.
________________________
Helping people is what should be everyone's priority because you have today you might not have tomorrow and the ones you have helped might be the ones to lift you from where you fall so helping people shouldn't make us feel less or bad.
Though some people will take you for granted for being kind to them and some will take you for a fool because they believe they know better than you but they forgot that whatever you do to people is what you wl take back which is called karma so we must overlook those people that thinks you don't know what you are doing.
Even the Bible says: give and it shall be given unto you.
So why hold up to something you are supposed to give out? I always believe that God gave me so that I can help some people and that is what some rich people don't understand they thought that the money they have is for them and their family alone which is not so.
It was given to them so that people around them can benefit from what they had.
Thanks for reading.