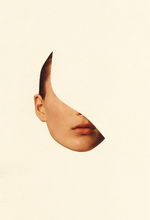 Hello, my dear friends and family, I hope you are well and in good health. Had a great weekend with your friends and family and look forward to a week full of good events.
Let me first thank my dear supporters, subscribers, visitors and voters for their constant support. Thank you for always standing by my side and supporting me in all my articles. It is a great honor for me to be by your side. I ask God for your happiness, health and success.
If you remember yesterday I talked to you about a game called escape room. I had to participate in this scary game at the insistence of my husband. I am such a coward person that I always even avoid watching horror movies. And reluctantly I went to this horror game.
The game was about the story of a girl who was betrayed by her love. Now his love and his girlfriend wanted to get married. For this reason, the girl decides to commit suicide. Now her spirit wants to ruin the wedding ceremony of that boy and girl. And kill them and all the wedding guests.
Now, as guests of this wedding, we entered the garden with our friends. The game starts as soon as we enter the garden.
The garden doors opened and we walked past a hanged doll, several corpses, a doll sitting on a swing and swinging, a pool of blood, and a graveyard until we reached a house.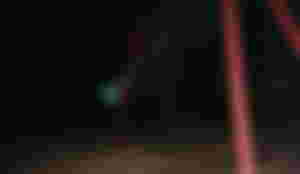 After we entered the dark house, the dim lights came on, and a girl's voice was heard, yes it was the girl who had committed suicide, and now she was telling us that you as wedding guests will never leave this garden alive. I want you all. I killed my boyfriend and his love, and now it's your turn.
While the lights were turning on and off and loud screams could be heard from inside the garden.
We were looking for signs to get out of that house, when suddenly we noticed a TV, on the TV, it wrote that the control of this TV is inside the garden, and one of our friends, who mentioned her name, had to go into the garden and brings that TV control for us.
My friend, who was a girl, and was very afraid, had to leave us and go into the garden. When she was gone it was locked behind her, and we all remained in the house. She went into the garden alone, while the terrific screams were still heard, and also the screams of our friend, who was evidently terrified. After a minute, we saw that our friend came back to us with the TV remote.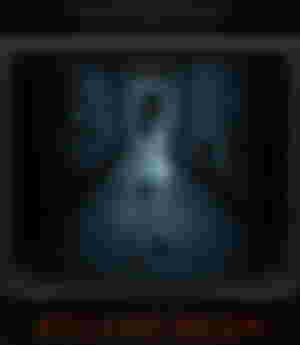 When our friend brought the TV remote, we turned on the TV. There were messages on TV that we had to decipher. After decoding, we reached the key to the lock of a large chest. We opened the door of the chest, and took out a number of keys and documents from inside it, which will be useful during the game, and with them was a bloody wedding dress inside the box. The keys opened a door. We opened the door with the help of that key and entered another room.
When we entered the other room, we saw dead bodies hanging from the ceiling of the room. We were very scared, suddenly a door opened and a person dressed in black, while the light was turned off, entered, he was tall and moved indifferently to us inside the room.
That tall black creature walked indifferently in the room where we were, sometimes stopped in front of us, turned his ugly face to us, and screamed in our faces. He said in his terrible voice that the key to your exit from this room is in my hand, if you want to escape from this room, you must sacrifice Sarah, one of our friends.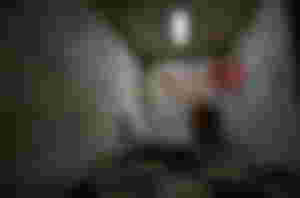 Sara, hearing this, she started to cry. We all tried to calm her down. And finally we had to tie Sara's hands to the bed, and take the key to a closet from the black creature. After opening the closet door, there was a door to another room in that closet. We all had to go through that hatch lying down, leaving Sarah in that room with her hands tied, and the black creature walking towards her and Sarah screaming, we left the room.
When we entered the other room, we could still hear Sarah's screams, we were just trying to call her from there so she wouldn't be scared. In another room there was a writing on the wall, that in order for Sarah to be saved, you must send Ellen to the graveyard alone in the dark of night. She must put on the red cloak hanging by the exit door, and go to the cemetery, bringing a key inside a chest on one of the graves, so she can save Sarah.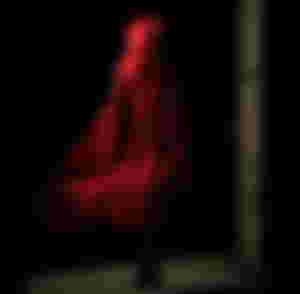 Yes, this time it was my turn as a savior to go alone into the abandoned garden and towards the cemetery, no one should accompany me except that tall person in black who was the angel of death.
I had to walk a long way in the dark alone. In the next article I will write about continuing my mission as a savior. I just survived this mission thank God, and now I'm here with you writing about it... 😉
Stay tuned to read more about our adventure.
I love you all. Take good care of yourself... ❤️