We all know that during times like this, we shall be centered at the highest and possible level we can ever be ...
While some of you are living in the country side, i assume, you'll enjoy my recipe of food for today ... especially if you are in Morocco or any other Middle East, India side :-) of this awesome World ...
I've thought that we can be creative with simple food, which has the most powerful and energetic value for our minds and bodies ...
Therefore, i've cooked some Hummus, moroccan khobz bread and an onion salad with cloves :-)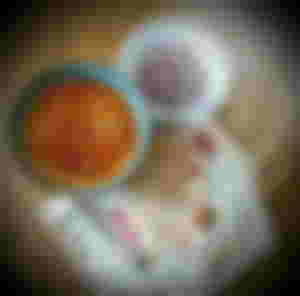 Hummus is cooked the turkish way, with a little "piece de resistance" :-) at the end ... the olive oil, boiled with paprika powder and garlic and spread on top of it ...
You'll love it!
This type of food will be a delicacy for every soul on this Planet :-)
Even for my buddy, Jedi Yoda ...
The simplest cook ever has the most powerful potential to fulfill our bodies and the most important, our mind and soul ...
In Times with blurry windows like the one we are living in right now, we shall stay strong and enlightened in the true way ... Everything will be fine as always did, but this time, maybe the experiment has a higher stake, so, with this being started, the price will be higher as well ...
Maybe, we'll need to stay awake and sharp as my buddy Jedi Yoda does and be like a wise observer and smart enough to know what to do and not to react without conscience and a god attitude without damaging arround us ...
So, let's grab our inner spyglass and observe everything like my buddy Jedi Yoda does: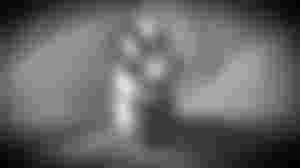 We shall bless every moment of our lives and enjoy them, without any expectation for a next one, 'cause the next one might be different from this one, especially based on our present actions ... which most of them might be placed under a big question mark ...
Therefore, everyone should follow his own Path and try to do the best he/she can ...
The way we are "cooking" our food for this Life and "share" it with our beloved ones, will define the Future of our next Lives :-)
Meanwhile, i'll remain in a meditative state of soul and mind like my other buddy, LukArt, near to our bonsai, observing this World, trying to understand these desperate actions and bless them with peace and harmony ... 'cause there, in the end, it must be Harmony :-)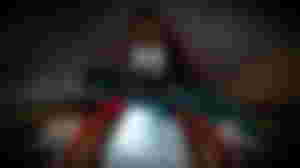 Enjoy your lives people and enjoy my recipe of food for our Souls and minds.
Meanwhile, i'll continue composing the food that i know it's the best for us ... some music :-)
The best cure for our Souls ever...
Regards a tutti!