Azumi had walked tirelessly for days., And had finally approached the hideout in which her man was held captive.
She walked in as brave as always, with no fear in the world.
"Who goes?"
Said a voice from behind.
"Tell your commander I'm here for what belongs to me".
Azumi said as she came to a halt, without turning around.
"And who do I refer you as to him?"
The voice probed further.
"It is I., Azumi, from beyond the sea of Bennertter. And I have come for what belongs to me".
With that, the voice was heard no more, as Azumi turned around, observing every nook and cranny of the dark hideout.
From the look of things., One could tell Azumi was ever ready to war if that was the only option she had to rescue Chen from the hands of the bandits.
"Isn't that Azumi, the warrior princess from beyond?"
Zuko had asked with a mischievous smile and arms ajar.
" I'm in no mood for pleasantries Zuko., Where is he? "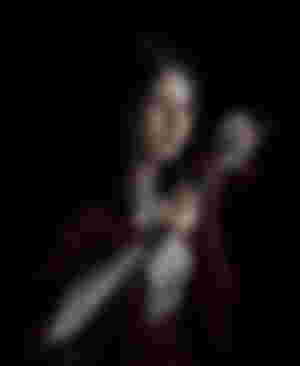 Azumi asked, with all seriousness.
" Tan., Bring out the captive". Zuko motioned to one of their swordsmen.
You see Azumi., I will try making this meeting less stressful for you if only you would cooperate. You see, Chen has the maps we are looking for to invade the 3rd battalion., And he doesn't want to release it.
"And why would he?"
Azumi asked with a stern look.
"Of cause, he should. Well, if Chen can't hand those maps over to us., I guess we would have to kill you and then kill him"
Zuko returned spitefully.
" You really think so Zuko., Then, how about we try it out. Let's see who goes down first".
"Hahaha
You are only but a woman, you really can't do so much.
Tanzarn., Get her killed now.
Zuko yelled!
Azumi didn't seem to be frightened at all. As she just tightened her waist belt, made herself more comfortable as she held onto her sword and pulled it out from its sheath.
And just as fast as the flickering of a finger., Tanzarn was down already. How she moved so fast enough baffled Zuko and the rest of the swordsmen.
Azumi still maintained her position after Killing tanzarn. It seemed as if she hadn't moved an inch before.
What are you waiting for you cows?? Go get that bitch kneeling to the fall.
Zuko thundered.
Azumi, looked straight, taking note of their every move., Then she went for her prey as Swift as always., Climb - walking on the wall for a little distance, and with a cat wing, she had removed Zang's head ( one of the swordsmen).
She still went ahead at that same pace., Gave the 3rd man a dangerous kick on his abdomen, punching him vigorously on his face as she lifted him up and gave him a smack-down.
The other 3 guys tried escaping, but she was just too Swift, and caught up with them, smashing both heads to the wall as she looked up to the bright eyes of Chen smiling.
Zuko was shocked by these great moves of Azumi. He thought of just running away, or killing Chen and then fighting till either or both of them died. But pride didn't let him. He never wanted to be recorded, or seen as a weakling, if at all there would be an opportunity to be branded as a weakling., Not to a mere bitch! He thought.
"Since my men have failed big time in sending you to your ancestors., I bet I would do so now"
He said., Taking his staff, stroking it on the ground as he walked briskly approaching Azumi, who stood looking at him sternly with dangerous eyes.
Zuko, couldn't know what just transpired., As he could only recall her moving her sword and his left legs were down already.
Ahh!

He groaned in pain. He tried giving her a quick spare with his staff., But just as always, he was always too slow compared to Azumi.
Yes, he actually spared his staff, which ended up in an empty space as Azumi was nowhere to be found. Just then, a family's voice spoke from behind.
"Looking for me I guess".
With that, she smacked his head has with the head of her sword., Dragged him out of the darkened hideout., Loosened Chen, and left Zuko to bear with whatever ever fate he was left with.
"I would never stain my hands with the death blood for the animal called Zuko"
She had told Chen as she supported him up to his feet, and they continued their journey to the lands beyond.
Azumi, warrior princess, and heir to the lands of Bemnertter., Fulfilled the prophecy of the old, by rescuing Chen. The one chose to fight the 3rd battalion.
She indeed had superpowers and extraordinary prowess. Her speed was one in a billion., And of this reason, she was made grand commander of Bennett. After the rescue of Chen.
@Ebizz publishment, 03 Oct 201. All right reserved
Thanks for reading! stay tuned for more and forget to leave your comments
Big thank you to @Oikawa and @Pearlkel for your sponsorship it means a lot to me more winnings to you.