This is based on the norms, beliefs, traditions even culture of most people in the environment where I'm from and going beyond
We all lay so much importance., And the great emphasis on males. In as much as a male child is heir and important. The female child shouldn't be disregarded, discriminated against, abused, traumatized, maltreated, disvalued, or treated less than she is.
The fact is, females are as important and essential as males in society. Sometimes better off. They were created in tenderness. Little wonder while the Bible referred them to as the WEAKER VESSELS. They need our maximum protection., They are vulnerable and have so many disadvantages.
Having entirely females isn't a taboo or an abomination. It's simply God's blessings. The girl child shouldn't always have to pay for your inability to produce a male., Or have to sacrifice her education for the males. They should both be treated equally. She doesn't have to be sold out into slavery, prostitution, or early and forced marriage, just so her brothers would be able to be trained in school. How pathetic!
Enjoying educational freedom at the expense of the girl child's happiness, liberty, right, and life.
Females pass through a lot already. Why make time risk so much again?
Why make them feel irrelevant.
Females, lose blood, just to be able to maintain a healthy and natural reproductive ability, yet they don't die. Who loses blood consistently, and doesn't get an illness, or eventually dies?
No one but the girl child.
Females bleed for a minimum of 60days per year, an average of 72days per year, and a maximum of 84dats per year.
Such a STRENGTH.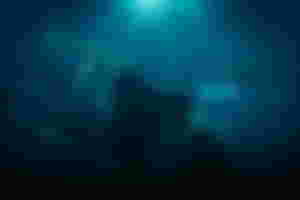 They serve as both a habitat for the creation of life and the passage of life to this world.
In the body of females., Lies the very kind of human life creation that God didn't do Personally.
Such a RISK BEARER.
They are talked down on, confined to the kitchens by barbaric traditions. But yet, successful ladies., Are mostly more thriving than men.
Ladies enlarge a communities population. Educating the girl child, save a life, and builds stronger families, communities, and economies. Research has shown that an educated female population, increases a countries productivity, and fuels economic growth.
Did you know?
Some countries, lose more than $1billion a year by failing to educate girls to the same level as boys.
Shocking right? I bet it is.
Females aren't just ordinary humans, they are extraordinary. They are valuable assets. They are positive instruments for maximum productiveness.
The girl child, don't just pro-create the human life (babies)., She pro-creates, spices, enhances, multiplies, and skyrockets every other thing she is entrusted with.
Business, deals, families, relationships, churches, Society, and the world at large.
Check out the ladies in the business., Sincerely, they don't just thrive, but they also do it better than most men.
Same as entertainment.
In the Educational sector too.
Excluding the difference in reproductive organs ., There isn't so much difference between the two genders. But the world has made the female gender disadvantaged in every aspect of life.
In a relationship.
___the females have more to lose., While the males losses a little of something too., But the world made it look like nothing.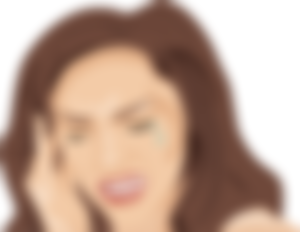 In marriages
When the man cheats, they blame the lady for not being prayerful enough. Not satisfying her man as he ought to.
No!! The cheating ability of her husband is now attributed to her. It's of her doing that he cheats on everything under the skirt.
To keep her man., She has to agree to be used as a sex machine ., Dress well, eat a more healthy diet, lose weight, be at his Beck and call, as the males are now her gods. How pathetic!
Then the society attributes it to it being in the divine nature of man to cheat
So much for the things of divinity.
__She works hard enough to own a company at the age of 28/30. Simply because she isn't married., You call her a prostitute and lots more degrading names. She has probably slept with a lot of men to sauce her funding for her investments.
This is the same lady that toiled day and night to make her dream of being a SUCESS realistic. But because she isn't married, she isn't recognized as successful.
__ A man gets his company at 45/50., Yes! He had made his family and village townsmen proud. He is the true definition of a man.
The partiality of the highest order!

_A lady, after a divorce would want to settle down again with another man in whom she had found her lost happiness., But can't!
Society and their negative words. Okay., Because she is a girl child, she is meant to stick to a completely failed marriage. Even after divorce or separation, marrying again makes her look too cheap and desperate.
But yet, a man cheats, while still married. Divorces, and marries whomever he wishes.
His birthright I guess!
_A lady is opportune to be more successful than a man, or her husband in business., Just then, she hears words like "she's too proud and pompous".
She can't even enjoy peace of mind, because even breathing in the presence of the man, becomes a high form of disrespect. "Simply because she is earning higher", the man would attribute it.
__Most children are sponsored in school by their trading mothers that were denied adequate education. While most men were opportune to go to school, keep gambling, clubbing, and making little or no efforts to Carter for their children. Especially the wealth deficient men.
And yet, when a child spoils., It's the mother's fault.
That same mother kept toiling under the rain and sun in the market for daily bread.
Where was the father?
Clubbing all night, betting all day.
It would take him nothing to just fill up the space of the mother and put a close eye on the kids. Directly or indirectly.
But no!
It's her responsibility, and she must do it.
But yet, your irresponsibility has caused her to take up your responsibility, and unavoidably neglected her's for some time.
The world hasn't come to understand that without a large number of females., More humans can't come to this world.
5 men and 200 women, could make a community.
But 200 men and 5 women can never.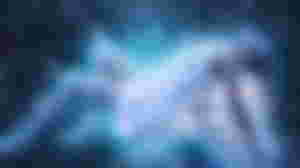 The issue of childbirth can never be substituted.
But there are always sperm banks!
The girl child has done no harm.
But yet treated as a hoodlum.
All she did was keep risking everything she has on this earth for others.
Why can't the world see reasons to keep her?
Why can't the world see reasons to preserve her?
Why can't the world see reasons to protect her?
To value and not disregard her.
She is a rare gem. And masterly crafted to do so many things, adapt to so many conditions. But that shouldn't make her be taken advantage of.
I write this, in order to VOICE out the misdemeanors the girl child passes through.
With no compassion
Or help.
So many are rape victims
Prostitute's
Drug dealers
Murderers.
Why??
This wasn't a consciously taken decision. Many of them were forced to do so.
Many were left with no choice.
They had to accept the negative way to help their brothers see the light of education and good fortune. Only to be used and dumped by the brothers of their fellow girl Child.
What's the use then?
If everyone keeps using them to get what they want.
The girl child should be supported and treated fairly too, valued, appreciated, educated, protected, and honored as much as the males. Without illicit discriminations or abusive words labeled on them.
This is me soliciting our sisters, daughters, wives, daughter-in-law, aunties.
The voice of the girl child should be heard., In order for Justice for the girl child to be reinforced.
@Ebizz signed out.
4 Oct 2021. All right reserved,