The year 2000.
I had come back home not quite early that day, joyful as always.
"Mom" I called. I did that quite a number of times., I guess three!
I ran swiftly through the flight of stairs and back again, round the balcony and the garage with no one in sight.
Pheww! Seems no one's home again. I walked back to the sitting room, only to find a little note on our TV set.
"Hey Bobby, I and daddy just won a ticket for a free trip to Dubai, so we would be spending the rest of the weekend. I will have Christine come over to watch you okay? Be a good Lad! "
Ohh, not again! My parents had left me to go catch some fun again. Good thing it's Christine coming over to the house and not that asshole Frank. I said chuckling.
And just then, Christine had opened the door. "Hey Bobby, she said with a smile, would you like some movies tonight? "
"Of cause, I would"., I said grasping her arms and off to the cinema we went
After the movie, we drove back home (my home). I was totally exhausted, and I had gone upstairs, into my room for a quick night's rest.
"Hahahahah"
I could hear a group of people laughing., Who were they? I thought. Just then I remembered I and Christine were the only ones at home and summoned the courage to go downstairs.
Coming down a bit frightened., I could see four (4) people. I only recognized two of them, which were Christine and Tony. Seems Christine had some company, so no need to bother myself as I headed back upstairs.
Just then, I heard them say "Truth or Dare"
It was the same game I dreaded. What were these silly youths up to., I came closer still at a discrete distance to have a better view.
"Christine, kiss Tony". Peter the leader had dared Christine.
Tony, the ever-shy guy had closed his eyes while waiting for Christine to kiss him as the others were hailing them.
"Just a bit closer ducky bear!" Christine had said as she drew closer to kiss him as expected. Just then, I could spot her left hand coming from the back of Tony's head. I wasn't sure what she wanted to do, probably to make the kiss more comfortable and entertaining. But no!
I saw a pen knife she held., She got closer and drew her thin lips to his, while she had sliced Tony's throat from behind"
Jeez!! I exclaimed a bit loud, as I nearly lost my balance. Good thing I had my hands cover my mouth. Fable Tony, choked we he struggled to breathe, while the rest of the youths, brought out a silver cup, took a very good amount of Tony's blood, and made a cycle with it, while they muttered words that seemed like incantations to me.
What was that! At this moment, I was both tense and scared. How did Christine turn to be a dreadful killer? I was thinking deeply of what step I was to take, cause I felt I was in danger of staying in the same house with these killers.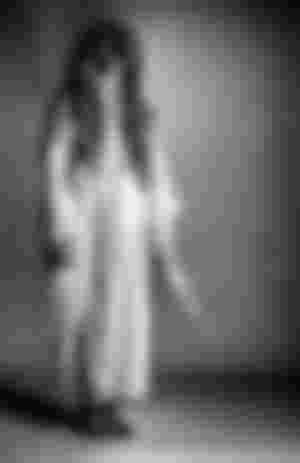 "What about the boy, bobby!" The second girl had asked Christine, " he is upstairs., Far gone into the dreamlands I guess".
Holy shit!
These killers were certainly going to kill me tonight., I ran upstairs as fast as I could, trying not to make a noise. I hurried to open my door, locked it, took the 5 spare blankets I had, and knotted them together. I was so tense that my hands began shaking, and yes, I heard footsteps too. Guess the killers were already on their way to my room.
I threw the knotted blankets down, through the window., Wore my boots, and quickly dialed "911". That was the security code.
"Hello, please come to George estate, number 54 blueprint road. I had said in a husky voice. There was a murder, and I am in danger., I added.
The footsteps sounded closer., So I quickly put down the telephone, laid on my bed, and covered myself with blankets.
Just then, my door was opened. Christine came in together with the girl that asked about me downstairs. I could see them because I opened my eyes carefully, and shut them the moment she was at my bedside.
"You see, I told you the poor boy would be off to the dreamland's, " Christine said." Quickly, hand me the string".
Ohh heavens! I was literally crying within me as I heard that. She had taken out my right am, and injected me what I suppose was meant to weaken and eventually kill me.
"So finally, we would be sacrificing Bobby ". The other girl had said. " Yes, I told you he can't run forever". They said and left.
At hearing this very conversation, I didn't know what to do again. I stood up as fast as I could, and was out through the window, taking hold of my knotted blankets, all the way downstairs.
I ran as fast as I could but was stopped by Alex who was out guarding the entrance of my house. He chased me throughout the estate. I was scared cause we were the only ones around. Were was everybody. Help!! I screamed as I ran, entering under a small hole my dad had chilled open. Being a full masculine man, Alex was unable to pass through. He brought tear gas, and through right into the hole. I almost choked till death. I was already weakened and almost losing my life. I ran out through another hole and out to safety. The police had already broken in and killed two of them while losing their lives in the process. Christine remained alive injured and looking like horror itself. Alex kept pursuing me and for himself killed, as he forcefully bumped into the edge of a rachet that lay in the dark while he tried getting hold of me. It was 2 am already., I was still running for my life. Christine was more than determined to kill me. Yes, his life too, depended on my death. So she was left with no choice as she told me. She kept swording me as I kept dodging each stroke she made with her sword. She set my dad's mansion on fire, while she kept staggering towards me and fighting me with the last of her strength. I entered into my dad's Working crane., And drove speedily towards her direction., While I jumped out of the crane. I left her with the options to save herself, but she didn't. Her life span was already due since she was unable to kill me before time. The crane hit her to the wall and bled to death.
Just then, more policemen had come to the scene, followed by my parents. How they managed to get back home quickly was what I couldn't place fingers on.
Good thing they came in time and I hadn't died. Because I was losing strength as fast as the waterfalls from a rock.
ohh, bobby, I'm so sorry., We promise not to leave you behind in the hands of some strangers again. "
My parents had said as they both hugged me.
Leaving behind your kids with strangers., Is as risky as anything. Believe me, these are so real. Don't entrust your kids with anyone.
Thanks for reading and for all your support so far and encouragement and I also pray for more
This is my entry to #Halloweencontest2021 by @Theblackdoll I am here for the fame, not the money haha
Every of my sponsor is a god and I thank you for sponsoring me and supporting me
@Ebizz publishment, all right reserved.
Did you miss it?