Hello guys...
Good morning to all...
Its @EYERISH687 once again with a new article.
How are you all....???
Hope you are fit and fine by the grace of Almighty.
And I am also fine by the grace of Almighty Allah...
Every morning I try to share some cooking photographs. You all know that. And you are always waiting for my cooking photography. I know that. Many many thanks to you guys.
I have shared many kinds of delicious foods photographs here. You all liked those photographs.
Now, I am gonna share my another foods photographs which is made by me in different times and different occasions.
I hope you all will like these foods photographs.
I don't want to waste time.
So, let's get started guys....👇👇👇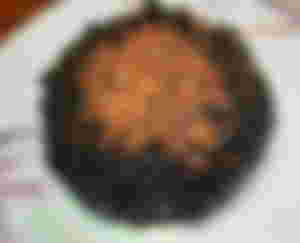 It is a cake. You all know that. It is a chocolate cake full with lots of chocolate. Chocolate cake is very popular food all over the world. Almost everyone likes chocolate cakes very much. Chocolate cake is one of my most favourite food. I just love it. To make different kinds of chocolate cakes at home is really very easy. With some simple and common ingredients, anyone can makes it at home. The main ingredient of this cake is chocolate.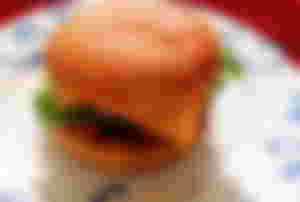 The name of this food is spicy chicken cheese burger. Chicken burger is a very popular and also a common food item in our country. Most of the people of our country likes chicken burger very much. Specially, the little childrens are very fond of burger. It is very easy to make different kinds of burgers at home. I used chicken, different kinds of spices, cheese, ginger paste, onion paste, garlic paste, tomato sauce, soya sauce, sugar, salt, lemon juice, butter. Soybean oil and some other ingredients to make this spicy chicken cheese burger.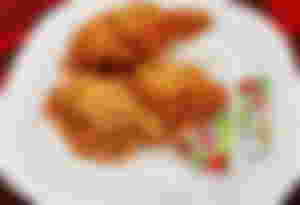 It is called fried chicken which is also very popular and a common food. Fried chicken is one of my most favourite food. Actually I love chicken. And that's why I like every dishes which is make with chicken. And fried chicken is one of them. It is made with chicken pieces, many kinds of spices, salt, sugar, tomato sauce, soya sauce, lemon juice, testing salt, eggs, flour and some other common ingredients to make fried chicken. Almost everyone likes fried chicken very much. To make fried chicken at home is really very easy.
I love cooking. That's why whenever I get free times, I like to cook different kinds of mouth watering foods and also like to decorates them very well. I wanna learn more and more recipes of different kinds of delicious foods.
Hope you all will enjoy my cooking photography. Please like and comment on my post if you really my post or my cooking photographs. And don't forget to subscribe me here too.
No more today guys...
Have a great day...
Take care yourselves....