My Favorite Girl
Where will you gonna start when you feel lost?
It's been a month since my last post here and I don't know if Rusty will still notice me. I decided to get back because I realized I miss every day's opportunity which is not everyone can have. We are blessed that we found this amazing site that gives not only earnings but also learnings.
I remember why I created this site, it's because of @Kelzy. I wanted to know her thoughts every day and check how she is in her cave. She often writes her day here that's why even I'm not around with her, I know what she's been doing.
She never leaves in her apartment except if I visit and tag her. She's always afraid to go outside not because she is a vampire HAHAHA. She just doesn't want to hear negative thoughts from people. She always thinks that when she get attached to others, they will use it to hurt her. I can't blame her because she's been there before.
But glad she changed a bit now. Her generous neighbor always checks on her when I'm not around. I guess she just needs a friend that she can talk to and will listen to without any motives in mind to erase those kinds of negativity, and by the way, I thank you guys for accompanying her. I just hope she will completely overcome it.
Ate @yhanne thank you for staying in my block. So sorry if I'm so inactive. I will try to catch up! (:
To My Dear Kelzy,

Yow bal? I'm back! Need to do extra hassle cause you're right, even I already have a job I dont feel I have one HAHAHA nothing left when salary comes. Adulting is real how to undo this?! HAHAHA

I always thank to God that you are given to me. You said I helped you? No! You helped me more. You are always their to support me in times I get worry and feel down. You make me feel I can do it even I always doubt. Thank you for making me feel so special (child) lol that you always flex me everywhere. HAHAHA Though I know I'm not that good-looking, rich and smart just like your 99+ crushes, you still choose me.

I'm so lucky that you are not like others who value most the materials than what I can only offer. Don't worry, I will work hard to our future, to give everything you want even you didn't demand. Just please give me a little time, because I need to help and payback my parents first.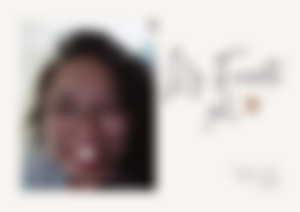 I promise I will be forever faithful and cherish your love to me.

I love you little lady, My Favorite Girl
---
Guys if you have a partner who gives nothing but love to you, please be true. You can't get genuine happiness that will last forever if you hurt them. Karma is always there and regrets can't bring back yesterday.
Thanks for being with me today (:
Article #1
February 15, 2022
Find me also on noise.cash : DBron