I Trust You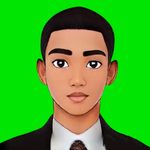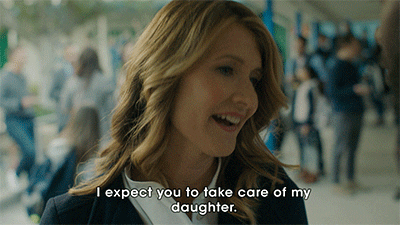 What will you feel when someone told you that they trust you? Will you be happy? Or will feel obligated? Maybe it depends on the situation, right? If you want to get obligated you will feel happy.
Just like yesterday, I greeted @Kelzy's mom in advance Happy New Year and also ask permission if it's okay if she can go to our house because my Aunt invited her so that she has some accompany to celebrate New Year. My Aunt likes Kelzy so much. In fact, on every occasion my Aunt wants her to come to our house and join us so that she doesn't feel bored in her apartment. My family treats her very well that others will think she is from their bloodline while I am the outsider LOL. Her mom replied that "I trust you. You are both not young and I'm thankful that even I still didn't meet you I feel you will take care of Zy. Happy New Year to you and your family hope to meet you soon"
Man, I was flattered! She still didn't see me yet she already trust me. Though she doesn't need to worry because my intention is pure. I'm happy that I'm obligated with her permission. Zy was like family to us and I will not waste her mom's trust. I feel honored.
She will come here tomorrow and my siblings are excited to see her, HAHAHA I get jealous a bit because I'm like the adopted here 😂 Anyways, I was going to blog my day today but the message of her mom can't get out of my head so I just wrote these thoughts before it gets lost.
By the way, Happy New Year again and again. Sorry for the late replies and I cannot engage with you here for long because errands are unstoppable. HAHAHA, Honestly I will be going to fried lumpia after writing this article because it was gone already of all the viand we have. We also want to pair it in alcohol, you know what I mean HAHAHA we're gonna drink later with my cousins. The party is not yet started here and for sure we're gonna stay up till morning.
How's your New Year celebration there? Are you all get fun? Just remember to not drink too much alcohol. If you feel dizzy go to sleep, don't look for trouble that will harm you in the end.
Shout out to Ate @bmjc98 for renewing her sponsorship (:
Thanks for being with me again. See you around 😊
---
Recent articles you may like:
▶ General Cleaning Day Before New Year Starts

Find me also in noise.cash: https://noise.cash/u/DBron