Walking Exercise in a Foggy Morning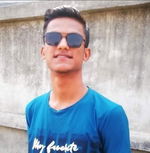 I am here to write about my morning exercise and it's benefits. Good morning to all of my friends of this beautiful platform. Hope everyone are quite fine from their place. Before, I was so much active about my morning exercise. Everyday I go for a morning walk at the park and street road. But last two months I don't know what's wrong with me I am lazy to go for a walk at morning, specially in this winter season its really hard to get up early in the morning. Maybe someone is thinking that how could be winter season now in our place?
Let me answer this question. As I was told in my first article that I am from Bangladesh. There are six season in Bangladesh and those are summer, rainy, autumn, late autumn, winter and spring. Winter is the fifth season in Bangladesh and at the same time winter is the best season for me. It start from the November and end in the February. But practically from mid December to mid February is the winter season of Bangladesh, because in that time temperature are so low.
Let's come to the main point:
At night I was chatting with my loving person and she asked me "how about your health?" I just told her I am not feeling well for few days, like I have pain in my body. Then she told me "did you do exercise?" I said no. Then she explain to me the importance of exercise to everybody. She told me that if I do exercise regularly then my body will be in good condition and also pain will be gone. Exercise is just not good for our health but also good for our mind and heart. I also agree with her word because she was right. So she told me that I need to do exercise from the morning. Its wasn't just her advice it was her command and she told me that if I didn't do it she will give me punishment. I was really feel scared to listen her word because she is so serious about my health and I love her attitude. I am really lucky to get her.
I sleep 11 pm at night and I set an alarm at 5:30 am so that I can get up on time.
Finally, I was able to get up on time by that alarm. Then at first I do my morning prayer and make myself ready go for a walk. When I go out in our house then I can see that there is a lot of fogs; a foggy morning. I can't clearly see anything from a little distance.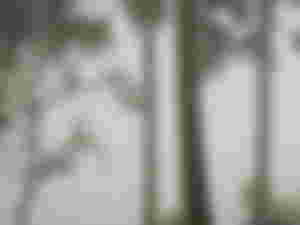 But there is no way, I need to go for a walk. Because it's a command of my loving person. If I don't do it, surely she will be so much anger and give me punishment. So I start my walking at street. Although that time the feeling is so cold, but seriously I was feeling good. I can see lot of things beside the road. There was a cucumber field on the side of road. I saw a big fresh cucumber there.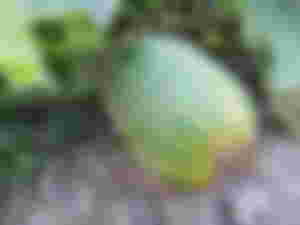 I want to get it, but I can't because the land owner wasn't there, I don't have someone ask if it's okay to get. I know, if the land owner is not in the field, It's not right to bring any fruit from here. I again start walking while listening to song with my Bluetooth headphone.
I was really feeling good to take the fresh morning air. I can see that other people also come out for morning exercise. After one kilometer walk I back home then do my fresh up.
I am so happy, lucky to get my 4th sponsor and guessing who is that person? she is none other than the respectable ma'am @Bloghound my lovely dear friend. Thanks a lot ma'am. GOD bless you ma'am. Love lots for you❤️.
Lead image edited by Canva
Thank you so much readers, upvoter and commenter for supporting me. Inshallah I will also do it. Thanks for visiting! See you soon to my another article.