Hello everyone! I am kinda happy from tomorrow but I exposed my happiness here today. I am feeling bullish and lucky as two million honk reward was my first winning entry in token world. Before I start my article, Let me thanks to @emily2u who invited me for online session like an opportunity. I also want to thank @YoshiLivo who selected me for reward of 2 millions honk. Let me introduce what new thing happen yesterday that make me able to proud having two million honk.
1) What is honk token?

2) Telegram chitchat

3) Twitch Invitation & Online Session

4) Winner of Two million Honk

5) Future Planing related to Honk
#What is Honk Token?
Honk token was introduced as a meme token for honker. It has potential to make market more attractive for investors. Its transaction is fast and easy. Moreover, you can farm this token to get the government tokens of sites like Eben token from ben.swap, milk from muesliswap and mist from MistSwap. So I cut the details into short form. It is good source of your passive income where you just stake them and harvest for farming.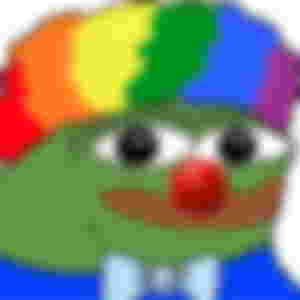 Yesterday, I was making chitchat on telegram as usual. Suddenly I get a link of online session from telegram group @honklerhangout where Emily invited me for session. I am the person who is always ready for learning. I accepted the invitation and decided to join. This is how we can get maximum benefit from any opportunity. Moreover, we learn that is great and best investment of time in rewards of learning.
#Twitch Invitation and online Session:
I am kinda the person who is away from social life. But I love to learn especially when it is about Crypto and about my favorite coin #BCH. I didn't have experience of Twitch account but I installed the app from the invitation link and joined the meeting. It was excited when it started from Honk Session. Yoshi welcomed all the 31 members and started the session. He introduced honk token and its usage in future and revealed the documentary about China. Chinese people are no doubt hard working and especially they recently fought with COVID in praise able way. I chitchat with the members about the friendship of china with Pakistan. It was amazing to hear the views of people from India, Malaysia and Philippines. Documentary was also consisted of camera utilization to make people safe from Stealer. Its important part was entry of TikTok which is 2nd most app used by the people of world especially for singing and dancing. All members gave their views about this. Same I, emily, Yoshi and one other member sorry I forget his name planed for video blogging there. I gave the example of @eybyoung who made video content with noise.cas short documentation and it was her first Entery in TikTok. I like other member appreciated her work for a good platform. I also decided the same and follow her but again my busy life is great suck for me. Anyway, video blogging can be made easily on TikTok as well.
#Winner of Two Million Honks:
Yoshi on his online session scored the members with rifle he had. I liked other members tried to boost my luck for winning. But I was kinda not as lucky as I think. I got 5th rank due to my bad luck. But I was kinda happy at least I got some points. I congrats the all winner. For me all are winner who joined the session. After when I got up from deep sleep I found two million deposit of honk in my spice bot wallet. Wao, these were the moments which made my heart to dance and singing like I am winner lol. You can call me now Honer millionaire. And kinda it can be best meme of the day.
#Future Planing Related To Honk:
I have withdraw my 2M+ honk from @spicebot through my sep20 sBCH wallet address of honk on MetaMask. I have future plan for them. I am love to farming. Like spice farming I also want to harvest them on Muesliswap. I want to become honk billionaire in near future. I hope it will make my good future passive income source.
#Related Information for you if you want honk token be in your Wallet:
1)You must join telegram group=@honklerhangout.
2)Install MetaMask wallet and Add sBCH network there if you didn't know this method Please mention Below I shall guide you.
3) Add following honk token contract address on your MetaMask wallet.
0xF2d4D9c65C2d1080ac9e1895F6a32045741831Cd
4) Bridge swap your honk token through spicebot. Following video can help you, but it is for spice bridge and same process is used for honk bridge from spicebot to sep20 token ,so must watch this.
5) You can sell or buy honk token through memo.cash how it works, following video will help you.