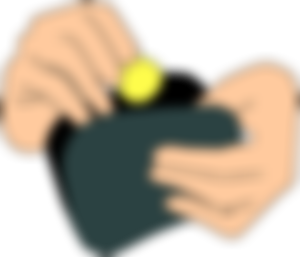 Money makes the world go round. That's what many people say. Well, it does make sense. All of us need money to live. Adults find a stable job to earn money to have a sustainable life. Parents send their children to school to have a bright future for them. Can you see the importance of money?
It's hard to survive without money that is why it is so important to spend well our money. If you want something. Thinks first if you really need it. Money is not trash that you can pick everywhere. It takes hard work to earn it. So learn to appreciate its value.
The big question here is, "How to save money?" You came here because of that question in your mind, right? But before anything else let's make things clear. In this article, you are about to witness the ways and tips on how to save money.
So, are you ready?
#1 Prioritize Needs not Wants
It is so important to follow this one. Don't just buy anything you want. Think first if you really need it because there are times that you only want to buy one thing when you see that many people are buying that thing or your friend already has that thing.
Being jealous is not bad sometimes but you should minimize it. You are not just picking money anywhere. You need to work for it. It is not bad to buy something as long as you need it. But buying things you don't really need will never be okay. Again, prioritize NEEDS not WANTS.
#2 You must have a Piggy Bank
If you really want to save money, you need to have this one. But if you don't want to buy because of the fact that you are saving money, there are so many ways or alternatives. You may create one out of bamboo.
If you did not use all of your money for the day, you can deposit that in your mini bank regardless of how much money you left. You can tell it your sons and/or daughters also so that they will learn how to save money at a young age. You can have a savings account also if you want.
#3 Bring your own 'Baon'
'Baon' is a Filipino word which means packed lunch. Whether you are a student or an employee, you may do it. 

In the Philippines, it is popular most especially to those families who have a tight budget. Don't be shy with it, instead be proud!
#4 Avoid Vices
Happiness found from vices is only temporary. It is not good in the long run. It will only ruin your life. Instead of using your money to vices which are indeed expensive, why not save it and use it to buy things you really need?
#5 If you're still a student, apply for a scholarship program
It is extremely helpful to be a scholar while you are still studying, it will not only help you financially, it will also help you learn how to save money and will serve as an inspiration to strive hard.
---