Fela Anikulapo Kuti, a Legendary Nigerian singer and musician, once said in one of his songs;
"Water!! E no get enemyyyy..."(meaning water has no foes). I wouldn't say he forgot to add food to that lyrics, maybe he just chose what goes better with the beat.
Food, to me is more than just a substance for the satisfaction of our hunger and cravings. Like many things, it serves a deeper purpose we might or might not know.
A feeding program we use to hold that died but was revived some time ago made me realize what a even a small morseld of food could mean to some one. The aim of the program is to feed the less privileged people in the community. We make a contribution within our peer group and those of other peer groups give theirs too, at the end of the day we end up getting quite a substantial amount of money with which we purchase food stuffs like rice, beans, pasta an eggs. Sometimes we purchase millets with which we make gruel during fasting period for general distribution.
We used to have a food roster before the revival but due to the economic situation in the county we just make do with whatever we lay our hands on.
The food we prepare are mostly jollof rice , white rice with stew, moi moi(a meal made of grounded beans), macaroni, spaghetti and eggs. We also make tea in the morning during the cold season.
Though I've already shared some of these pictures on noise, I hope there's no harm sharing them again.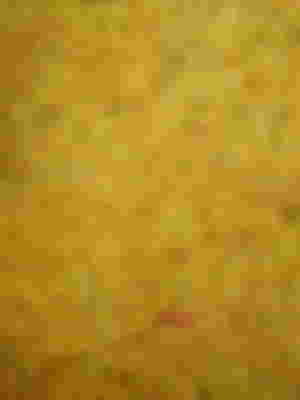 Before the revival, I used to be part of those who distributed the food to the people. After the revival my name fell under those who cook. I miss seeing the smile of those people anytime we gave out food but there's still much pleasure to be gained by cooking right? Knowing you're doing it for God's sake and for the people plus I have a passion for cooking.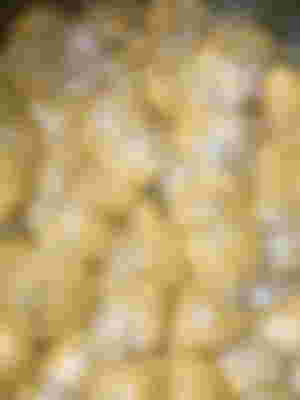 Moi-moi was cooked on Wednesday. They really loved it! So I was told.🤗
I was saying something about the groupings. I know it's not permanent. The change it after every two weeks so I think I will get to see more of them next week(the revival started a week ago).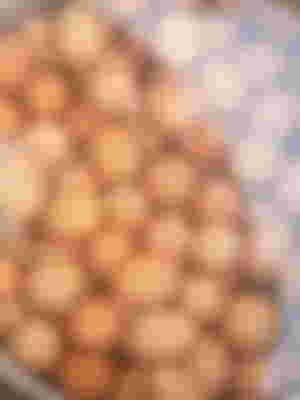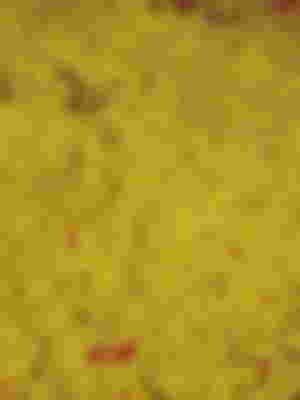 We still have difficulties purchasing eggs as it is in such supply these days. Sometimes it is not even enough for all. We supplement it with some fruits for those who didn't get.
One of our long-term goals is to start our own poultry where we will produce our own eggs and maybe have a farm where we plant our own foods. It's gonna take time but we believe it will be possible.
So you see, food isn't all about quenching your hunger. It can be a means of showing love and that you care. A means of reuniting people, forming one large family where love and compassion holds sway.
At the end of every exercise, I get exhausted but also fulfilled because of how I have contributed a little in making others happy and believe in humanity.
Make someone feel loved today.❤️❤️
Thanks for reading.
To all my sponsors, upvoters, commenters and viewers I say a big THANKS to you all. Take love.❤️❤️
You're all part of the inspiration.
Yours Layly,
❤️.
Consider this as my entry to the entry to the #foods prompt by @JonicaBradley in the weekly #promptlyjonica prompts.
Besides guys, it's the 29th of October which represents the World Stroke Day:
Take these following checks on your self:
Raise both arms in a horizontal position. Did one droop more than the other?

Smile into the mirror, are the edges of your lips even in the smile or did one side go down than the other?

Say a short phrase. Does it sound slurry or strange in the end?
If you have any of the above signs, save precious time by going for a checkup as these are early signs of impending stroke.
Lead Image from unsplash.com.
Photos in article taken by me.