We sat in the lounge waiting for the movie but were unable to watch it.
It was on Thursday when my friend and I decided to go out to SM City Tanza. After our long, draining classes, our bodies feel like our energy was pulled from the inside. So, although it was not my plan to go to the cinema to watch a movie, we feel like we kind of deserve it. Our midterm results were out, and I got outstanding and satisfying results. I've dedicated myself to reviewing the mind-blowing programs, and it triggered me to dive in even more.
Just as days passed, my presence online declined drastically because, for one reason, I was busy. I was fed up with tons of time-consuming activities, and it led me to not function online. You know when your mind and hands are tired from writing codes from the moment you wake up until before you sleep. All you wish to do is rest and regain your energy once more. For that reason, this young writer of yours suddenly stays away from online activities, not because he prefers them but because he has no choice at all.
So going back to the events of yesterday, after our class dismissed, it was our original plan to go home immediately and rest. On the other hand, it was not what happened. I changed my mind and told my friend to go to SM City Tanza first before we went home. Since he has his motorcycle, which he always brings to the university, It was easier for the both of us to go there without hassle. I guess it was 10 minutes away from the university compared to Robinson's Mall, which is 5 minutes away. Malls are incredibly near to us, really.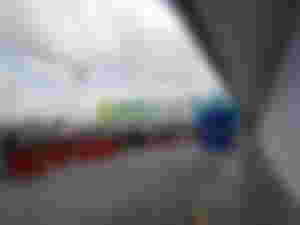 We finally left the university around 3:30 p.m., and he, of course, parked his motorcycle in the parking lot. I was just taking photos of the vibrant, warm sky. It was totally hot, so after he parked it, we headed inside right away. The food and restaurants at SM City Tanza are something I really enjoyed. They are large enough to cover nearly 14 times the size of the mall. From the ends, back, and front of the mall, there is food to offer. There are new food stalls and restaurants that are so new to me as well.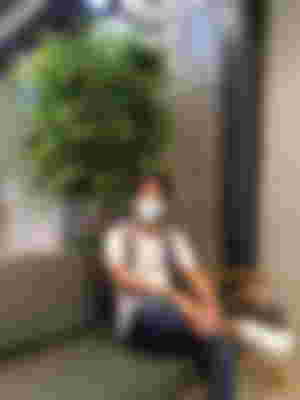 We went to the cinema to check out the latest movies that were available. We both bought the Black Panther: Wakanda Forever ticket for P370 and are waiting for the time it will be shown. So, we decided to stay in their lounge in front. It was pretty nice and cozy, actually. Compared to the malls I have been to, it was quite different. It looks like a hotel lounge or something. We sat for 35 minutes, but you know what? Unfortunately, his stomach suddenly went bad, like really bad.
He farted, and it smelled like shite. Gosh! I was like, "What's wrong with your stomach now?" He told me that it was hurting so bad. I asked the cashier if we could refund the ticket, but it was not possible. Honestly, I'm quite hesitant and sad that I didn't even use the ticket because Black Panther is such a good movie. A couple approached the cashier and asked to purchase Black Panther tickets. So, I asked the cashier if we could sell it to them since we haven't used it yet. They allowed us, and we got the money back. Lol. We decided to go home immediately.
Because my house is closer to him than his, I told him to shit in our house because I'm afraid he couldn't last long if he decided to go home. It will take him at least 20 to 25 minutes to get to their house. In contrast to our house, which is a 10-minute drive away. Although we did not watch Black Panther, I did download it on Telegram. was what we watched from 5 p.m. to p.m. p.m.im to the shit in our house because I'm afraid he couldn't last long if he decided to go home. Their house is pretty far and will take him at least 20-25 minutes. Unlike our house which is 10-minute drive only. Although we didn't watch Black Panther, I downloaded the lack Adam movie in telegram. So that was what we watched from 5 pm to 7 pm. He didn't join us for dinner since his mother had already called him. It was a pretty fun and exciting day.
---
My previous articles you might like to read: