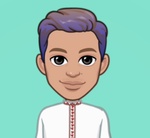 Once in a night, A robber caught a person in an isolated place. The person usually used to move together. But on the incident night, he was moving alone. When the person was being caught, the robber asked the person to give him everything that he had. The person replied, Do you know me? I am the leader of this region. Do you aware of my power? Then the robber replied, You are a leader? Now, give me everything that you took from us after being elected. Haha
Some days ago our local government election took place. Oh no, I am sorry, our local government selection took place. Some so many candidates competing for the election. They came to the general public door with so many eyes washing agenda. Of course, many good people are prevailing on this planet but they are not found easily. But in the sectors of politics, it seems to all are equal. I don't see any difference between them. Even if anyone gives me the assignment to rank the politician I am extremely sorry, I have to keep them in the same pot.
Somehow, keeping this perspective in mind I never vote for any candidate. But the election took place some days ago, I was so confused about whether I would vote or not. As I was staying at home, most of the candidates were familiar with me. Even some of them had a good relationship with me. So, I was in a bewildering situation whom the candidate I would vote for. I was thinking it was better if I didn't stay home that time. As I couldn't select one person for getting my vote. But Somehow, I liked a person as a person, not as a politician. In my mind, I thought if I do complete my vote I would vote for him. As whenever I stay home, I spend most of the time with. The candidate always played chess with me. Wherever chess tournaments were held, he always used to take me there. But that's it. I never talked about any topics with him. He never asked my vote, my family vote for him. That's the reason it seems to me he is a personality person.
However, all the candidates started their campaigns at the exact time. They always asked to vote for them. The general public is now very intelligent. The double game theory of the candidates is known to the general public. The person who asked for their vote, the public gave an instant reply, of course, we must give our vote in your ballot. Every candidate got the same reply. So, all candidates were hopeful for their winning. Haha. That's normal to think. Even no candidate was not able to read the mind of voters. Even I was a little bit confused about what is the general public cultivating in their mind, which candidate they were going to elect.
29th October 2021, it was our Election Day. The election took place on the right date. Most of the time, we noticed due to unseen power the election got postponed but this time that didn't happen. Taking vote started morning at 8 and it continued at 5. By the way, there was prevailing an eagerness for the voters to submit their value vote to their desired candidate.
On the voting day, I was staying at home. As I didn't be able to determine whether I would give my vote or not. My family member completed their vote very early that morning. As I told them do that early. But I didn't give them any suggestions about who the candidate they would vote for. It was depending on them. And I never asked about that.
When I was staying at home, I was planning to go to the paddy field for some work. Then I noticed one of the candidates who was my chess mate I told earlier rang on phone. I know on the voting day, every candidate stays very very busy. That's no way to deny that. But keeping all the business aside, he rang on my phone. At first, I thought I would not receive the phone. But he tried for the second time so I thought it would be unfair if I didn't receive it. After receiving it, I kept my Mobile in my ear-
What a calm person he was! On that hard examination time, he kept his nerve control. I was just wondering. At about 1 pm, I went to the voting field without the chessboard. Haha. I never voted so someone was making fun with me. They all were pretty sure I had gone there to vote for the candidate. But I was not sure. Till I was struggling in mind. Haha.
I didn't be able to vote for the candidate even though I should have voted for him. I know some unknown incident of the candidate that is the reason I resisted myself of voting. I didn't think about the candidate either. All candidates were complete stupid but that person was good of bad.
Did my chess mate candidate win the election? Haha. I don't want to expose. As nature loves to keep the suspense on itself. It is better to let some mystery stay mysterious. Haha. I hope you are all in an excellent time. Always be stay safe. See you in the next post.
noise.cash: https://noise.cash/post/2m0qm4gtmq73w
Mining:https://app.stormgain.com/friend/BNS79082903
Telegram: HossainDelwar