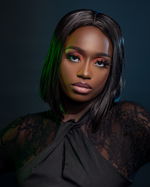 'Will the temptation be too hot to handle?'
Netflix released a reality TV series in 2020 titled Too hot to handle, you must have watched it. If you haven't, you probably should.
This show is so hilarious, I remember my reaction as I started the first season in 2020. I tried really hard to understand the participants but I was still shocked because....Moneyyyy.
'We're talking about money here, how can they spend that amount on something so fleeting, no one can keep it in their pants these days'
I think I later got to understand when I finished the first season.
In the words of Desiree, the narrator, 'we found the hottest, horniest, commitment-phobic swipesters and given them what they think is the most exotic and erotic summer of their lives only to reveal that one thing is off the menu. S*x'
The whole idea was to help them form deeper, meaningful, and genuine connections.
They invited the fifteen participants to the villa, fully equipped with everything they want and don't want like the virtual guide called 'Lana'
Lana helps to enforce the law in the house much to their chagrin.
There's a catch though, there's a prize fund of $100, 000 which plummets anytime any s*xual activity is done, they disallowed practices like kissing, heavy petting, s*x of any kind, and self-gratification.
Every s*xual practice has an amount and would be deducted from the price fund.
The rate at which the money plummeted shocked me, there were some rule breaks I loved because there were from my favorites but some just made me facepalm 'like whyyyyy? That was so unnecessary'
It was like the gravity of rule breaks graduated with each season, and there are three seasons.
The third season was way worse than the first two, they increased the price fund to $200,000 here and half of the price fund had dived by the fifth episode.
When I thought nothing could be worse, I went ahead to watch the Brazilian edition of too hot to handle on Netflix, I couldn't keep my mouth closed. They already broke the rule not up to thirty minutes after the s*x ban was announced.
I heard there's the Latino edition too, I hope to watch that soon.
I didn't binge-watch the series, I watched each season immediately after it was released and at the end of each season, I would think "See the way these people are blowing $300o for just a kiss, a kiss that barely lasted one minute"
I have a question for you reading this now.
If you were on that show, and planned to have the time of your life there but discovered that you were on too hot to handle, the $100,000 prize fund still stands and you don't know how the winner would be determined, it could be the person who was able to resist the temptations for all you know, would you break the rules?
By the way, $100,000 is about 58 million nairas.
I know your immediate response might be NO but think about it, really think about it.
I mean, you already planned your summer and how crazy It'll be with the opposite sex, parties, and your idea of fun just to be dulled with the idea of abstinence and cockblocked by a talking air freshener called Lana.
Would you still not break the rules?
Think about the unclad men and women, one of them probably has that really hot British accent that you're a sucker for.
Would you still not break the rules?
Is the money enough reason to stick to the rules?
As for me, I would absolutely still not do anything even for $3000. Money trumps all in my opinion.
We can always hook up outside the show😂😂.
What would you do if it was you?
---
My sponsors are the best.
Please check them out.
Thank you @Jumper-01 for renewing your sponsorship, I appreciate it.
April 13, 2022.
©Deeepensiverse.