Seven Months And Some Random Thoughts
I couldn't quite imagine that I reached this far here in read.cash, from being unknown to seven months users here. I was once mentioned in one of my articles that these past few weeks and days I felt so unmotivated because of the Dip and the not seen Rusty.
I may not be that active compared to last months but one thing is for sure, GIVING UP ON WRITING does not belong in my vocabulary. 
But before anything else, I would like to take this opportunity to give my huge thanks to my Dearest SPONSORS, SUBSCRIBERS, UPVOTERS, FRIENDS, NEW FOUND FAMILY, LIKERS, READERS.. 

I am beyond blessed because I found you guys, so thank you so much for staying with me all these time.
Check them out because they are all good writers 💚💚

I really felt disappointed in myself everytime the day passed and I was not writing and interacting here. But I had a hard time, these past months, weeks and days were the toughest times for me. That is why I cannot do my everyday routine here. 
But after having a lot of thinking, I wanted to make a new start here, I really missed being here everyday, I really missed taking my 12 hours here in read.cash interacting and making friends. 
I know starting over is not easy but I wanted to give it a go again, as you all noticed I almost lost my Sponsors hehe and I cannot blame them for not renewing because I was not active. 
MY WAYS TO START A NEW
These past few days my mind was trembling due to a lot of stress that I encountered, but I am thankful and blessed because I have  friends, families and relatives that are always with me through the hard times. To start anew I have to be positive in everything that I face, some of it for sure has a negative impact on me but I will try to find its positive side to go on.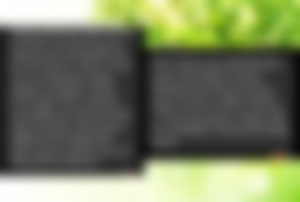 I am always thankful and blessed to have this two people in my life who are always my adviser in terms of me being so negative thinker.

This is what I always wanted to get rid of toxic people but sometimes toxic people don't cooperate 😅, They always find ways to find me so I decided to just friends with them until they will be the one to give up. 
Last week (Sunday)  my friends called me out and asked me to go to church with them, but I forgot that it was Sunday because I had a lot in mind. 
This is what I always do even if I don't go to church because sometimes I forget. I always Pray and Put God in everything I do. 
---
---
This article is not only about how I celebrated Seven (7) months of being here, not only about how I should start over to write everyday again, interact again but it is about how to start my life without negativity. 
My negative thoughts always puts me in a situation that I always doubting myself, blaming myself and pitied myself, and  I want to get rid this negativity because I know no matter how I run from it, I will always be the one to suffer, I want to face it until it disappears in my system. 
Seven months of being here taught me a lot of lessons, from the people that I don't know personally but have positive and motivational comments as always, those are the people I always wanted to be with.
The month of July is at its end, and a new month is starting soon. Hopefully things will sort out rapidly and happy things will happen not just in a new month. 
---
---
Good day Family here in read.cash, and as a promise to myself I am starting over again here, so expect to read a lot from me hehe
Thank you so much for always being there with me.

This is me @Dawn_Dii, have a good day ahead..
Date Published: July 30,2022