Me being Inactive
I was supposed to just stay in Davao for just a week after I compiled all the requirements that needed in the Regional Trial Court( RTC), but our one week plan turns out to be 2 weeks.
Stay tuned to know the full story.
But before anything else, I would like to take this opportunity to give my huge thanks to my Dearest SPONSORS, SUBSCRIBERS, UPVOTERS, FRIENDS, NEW FOUND FAMILY, LIKERS, READERS.. 

I am beyond blessed because I found you guys, so thank you so much. 
Check them out because they are all good writers 💚💚
---
---

As we all know some of us not so active because some others are not motivated to write due to the dip of BCH and the not seen @TheRandomrewarder, and being honest I am one of them, as you all noticed I am not so active here despite of the free wifi there in Davao. (Happened week ago)
I was stressed due to a lot of papers that I am going to process, some of it was done but there are still a lot in the next few days, and I am doing it for free, like I was just here to help without nothing in return. 
But despite being unmotivated I am happy to see one of the things that made me smile here in read.cash except the upvotes from other users. 

I am actually happy and grateful to reached 2500 views, and from being unmotivated, I feel like I have to thrive more to reach more.
---
After I got the Judgment order from the RTC I got questioned by all the relatives of the person who got indicted. I was actually annoyed because I was here to help but ended up doubting myself for not doing it properly.
It was last Tuesday when I went again to RTC to talk to the lawyer assigned from the Public Attorney (PAO)'s office. I had filled out some forms and then waited to be called. When I was talking face to face with the lawyer, I asked all the concerned questions from the relatives. I actually recorded it so that I cannot add and miss some words and of course I got permission first from the lawyer. 
After that, I send the voice recording to them and thank God because they don't bother me right now haha. 
We were supposed to go home after that, but my husband's salary was postponed, and it is 3 weeks now, and I know when it comes to living in the city we have to buy everything we need, from small to big things, that is why I was problematic that time because we were running out of budget.
We were running out of funds while staying there plus Sophia was always in a bad mood, like she has no happiness maybe because she is already bored and wanted to go home already. She's always calling her Lola (grandmother) and mentioning all her playmates' names in Bukidnon. 
She has a lot of Kuya here, but unlike there her playmates were the same age as her. 
After the process was done, we decided to go home. It actually happened last Wednesday morning when we took the early bus to travel to Bukidnon.
When we finally reached our home, I was shocked to see that our house was a mess, maybe because the one left at the house did not expect our early arrival. I went directly to our room and it made me more shocked because my bedsheets, my mattress rather , was a mess. 
Na highblood talaga ako pagdating dahil ang higaan namin puro putik, so I was nagging early in the morning because I was so tired and the entire house was a mess.
On the 11th to 16th day of July we Matigsalug tribes celebrated our Fiesta called "Alrew te Matigsalug" , and expected to have disco's, Live band and a Pageant " Mutya ng Matigsalug. 
My brother who was left to take care of the house invites his friends and have some fun, and they sleep here in the house habang puro putik, they don't even bother to wash up, kaya ayun ang ending until now naglalaba ako ng malaking bed sheets and blankets. 
Plus it is also irritating that the brown outs always happen and the rain won't stop.. Arggg.. This is the reason why the brown out happened alway, I hope they will fixed it as soon as possible.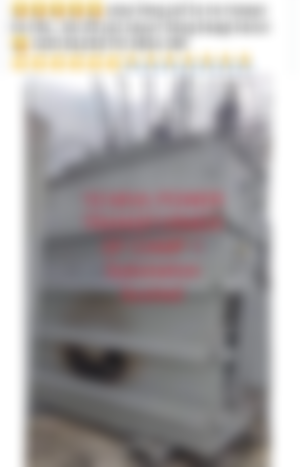 That would be all for today. 
---
Good morning read.cash Fam, it's been so long hehe since my last update here, maybe a week or two?, kaya nakakamiss talaga lalo na kapag kasama na sa morning routine ang bumisita sa read.cash. 
I will come back every day when everything here is going to be okay, and hopefully it will happen soon. 

This is me @Dawn_Dii , thank you for always reading.
Date Published: July 25,2022